July 9, 2015
Why would you want to work for LendInvest?
There isn't a better company to work for in the UK mortgage industry than LendInvest.
At LendInvest, we say that we're trying to 'reinvent the mortgage'. Whilst it may sound pretty bold, it is a genuine reflection of what we are trying to do, and generally how we go about things.
The mortgage industry – and more broadly the finance industry – is pretty stuffy. Many things are done a certain way because 'that's how it's always been done'. The longer you stay in the industry, the further you progress up the ladder. Progression is usually based on 'time served' rather than genuine merit; and certainly when it comes to mortgages, there isn't any reward for taking initiative or being innovative.
LendInvest is not your average finance company. We're what has become popularly known as a 'FinTech' business – a finance business that has moved online, and embraced technology as part of what we do. This has included embracing many of the new ways of working, that have been pioneered in the tech industry.
So why come to work for LendInvest?
Staff get share options in the company
LendInvest recently finalised its first round of staff options, which were part of a HMRC approved EMI share option scheme for the company. We put the scheme together to allow staff members to get equity in the business, and thanks to its EMI status, this will be extremely tax efficient for staff when they decide to sell their shares.
In summary, our staff are shareholders in the business, so everyone shares in the financial reward as we grow our business.
We are backed by some of the best brains in business
LendInvest recently raised its first outside equity capital for the business, in what's known as a 'Series A' investment in venture capital-land. Whilst LendInvest is a profitable business, and we didn't need to raise capital, we had fielded increasingly aggressive approaches from venture capitalists, wanting to invest in our business. In the end, we decided to take investment from a Chinese listed technology business, Beijing Kunlun.
Our new investor has an extremely impressive track record, and is one of the most successful recent technology businesses in China. Its founder, has also joined the LendInvest board of directors, bringing a wealth of experience – he's a billionaire ranked as one of the 10 wealthiest guys in the world under the age of 40 – along with Mark Zuckerberg (Facebook), and Travis Kalanick (Uber).
Oh, and by the way, our Series A investment, was the largest ever in a UK FinTech business – giving us a substantial balance sheet to aggressively grow our business.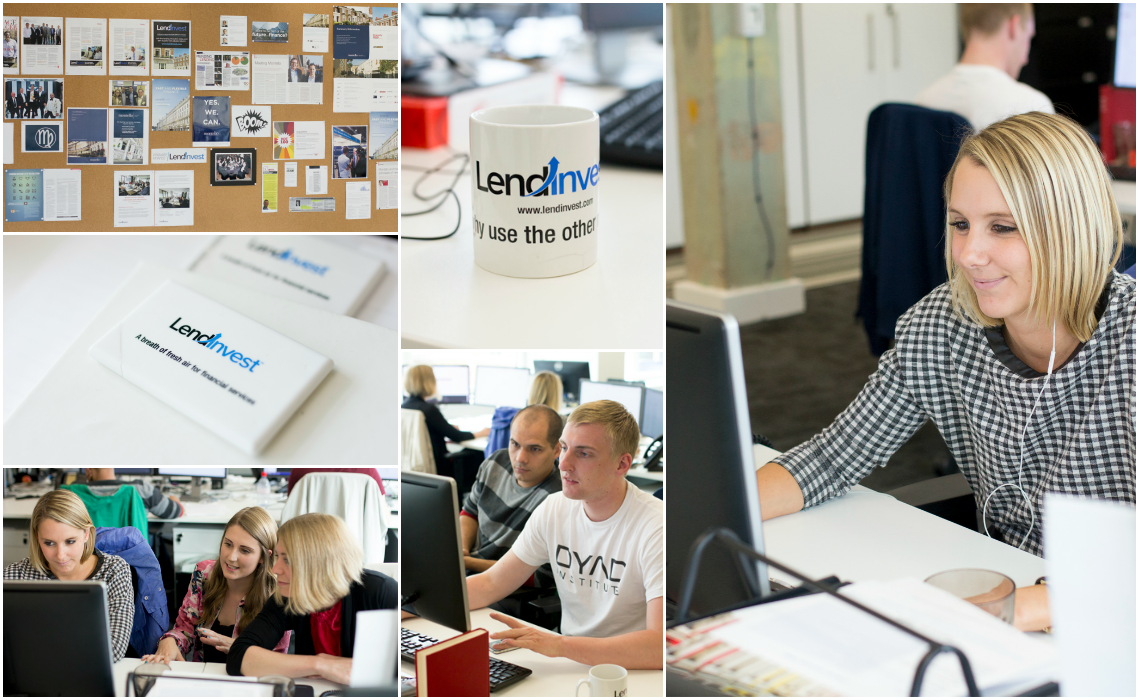 The perks, work environment and culture
You only have to walk into our offices, to realise that we're not your standard mortgage or finance business. We have an open plan working environment, and a flat management structure, where collaboration and teamwork are encouraged. We also have a pantry and fridges stocked with food and beverages for everyone.
At LendInvest we work hard, but we have fun while we do it. Everyone is able to come to work in 'smart casual' attire, provided that you have a suit on hand, for client facing meetings. A selection of cereals and fresh fruit are available every morning for breakfast; and on Fridays we have a cooked lunch delivered from a local restaurant for everyone – and happy hour starts at 4pm sharp!
We also have regular off-site events, where we get to know each other in an even more social setting. Last month we celebrated the second anniversary of our online platform, and we hired a rooftop venue nearby with a gourmet BBQ, and had a fancy dress party.
We encourage a healthy lifestyle, and provide a heavily subsidised gym package with LA Fitness, amongst other perks.
So if you're stuck in a job in finance, and want to try something different; and you're inquisitive and keen to learn, can show initiative, and work hard, then give us a call. We have a lot of job openings, which you can see on the LendInvest careers page here: lendinvest.workable.com