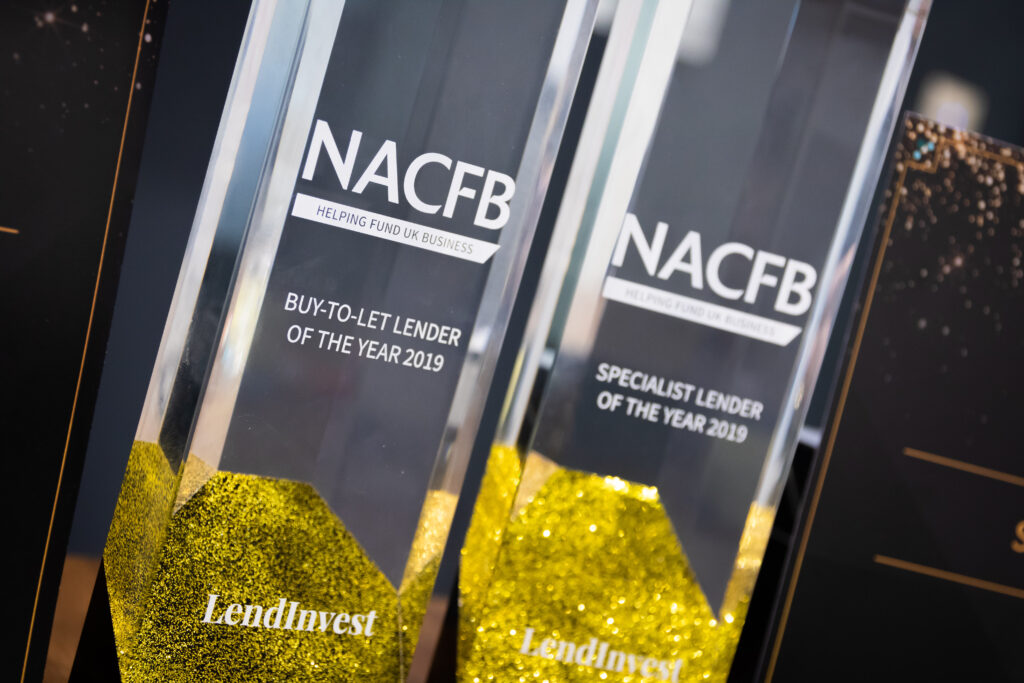 December 16, 2019
Technology, knowing the customer and funding: how we've grown in Buy-to-Let
This year we celebrated our 2nd anniversary of Buy-to-Let lending with a win for Buy-to-Let lender of the year at the NACFB awards. From a standing start we have built a Buy-to-Let product we are hugely proud of – one that embraces new technology to make the process for applicants easier, and has earned the backing of institutional investors.
Our Sales Director Ian Boden looked back on our journey to this point for a recent two-part retrospective in Mortgage Introducer. Here is a summary of his insights on how to succeed in Buy-to-Let and what the foundations of a great product are.
The foundation of success
LendInvest started life as a bridging lender for property professionals, however, our roadmap always included moving into long-term loans.
A substantial number of bridging borrowers, as professional property investors, are landlords anyway ‒ we already had plenty of experience dealing with those borrowers and their brokers in this market, which we could put to use in Buy-to-Let.
While that's true, to a point, knowing the customer and the differences between what you know and what you don't, is the foundation of success in any new product area.
In-house expertise as a foundation, not an afterthought
When diversifying into a new area, in-house expertise should be there in the primary stages of product development to shape the product itself.
Whilst we are undoubtedly invested in disrupting the mortgage process with technology, it's the people behind those tech processes that make all the difference.
From the way you apply for a loan, to case management to how that loan is funded, we believe the experience can be better at every stage of that journey.
Read more: LendInvest wins Buy-to-Let and Specialist Lender of the Year awards
Introducing technology where it makes sense
From the way you apply for a loan, to case management to how that loan is funded, we believe the experience can be better at every stage of that journey.
It goes without saying that this is something we have given real focus to on the buy-to-let side.
Ranging from initiatives such as partnering with Onfido to allow borrowers to verify their identity online quickly, introducing a fully online broker portal where the Buy-to-Let loans are managed and integrating Open Banking into our process to ensure security and speed remains a priority during the application process.
As an industry we need to keep searching out new ways where technology can be implemented alongside experienced staff to help that process get faster.
Read more: What you need to know about using Open Banking to speed up Buy-to-Let.
Show me the money
Moving into buy-to-let allowed us to build on the strategy of attracting a diverse funding base and building new relationships with global institutions such as Citi and National Australia Bank.
This strategy also allows us to continuously tailor our product for our borrowers, and pursue cheaper funding, evidenced by our debut securitisation this year.
There has been so much talk about the troubles of the buy-to-let sector, brought about by a succession of tax and regulatory changes.
But as we have seen from our discussions both with borrowers and institutional investors, there is a clear desire to back bricks and mortar.
It's now up to lenders across the industry to keep engaging with brokers and their clients, to work harder at understanding exactly what they need and to develop products that are tailored to them.
As our debut years in the market show, there are plenty of reasons to be optimistic about the future of buy-to-let.
It's up to lenders to raise their game and continue to innovate if they want to continue to prosper.
A version of this article originally appeared in Mortgage Introducer.