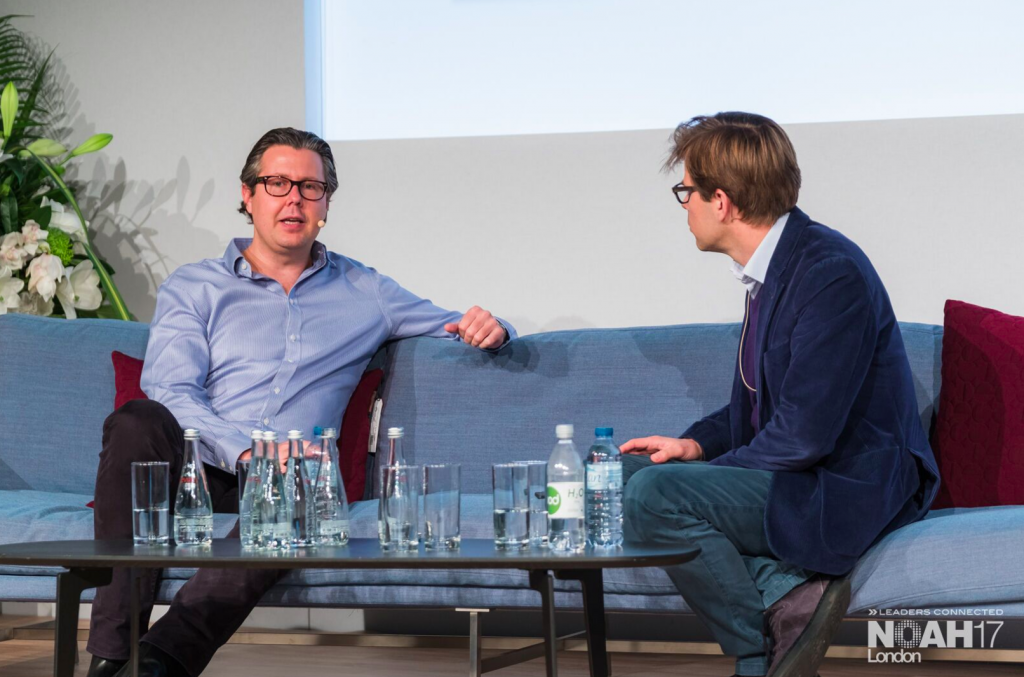 November 15, 2017
Christian Faes talks speed and efficiency at NOAH London 2017
Earlier this month our co-founder and CEO Christian Faes spoke at NOAH London about the LendInvest business model.
Taking part in a fireside chat on the main stage at the conference with Mattias Ljungman, partner at Atomico, Christian explained the opportunity for LendInvest to drive change in the mortgage market through our use of technology.
During the conversation, Faes explained the importance of offering superior customer experiences to both our investors and borrowers and how the use of technology at LendInvest is key to delivering core efficiencies to the business.
Hosting over 1,500 senior executives of the European digital industry, NOAH aims to connect companies with investors through a detailed programme of presentations, panels and networking opportunities. As one of the 120 event speakers, we were delighted to appear alongside the likes of Spotify, Stripe and Transferwise to present our business principles to the NOAH audience.