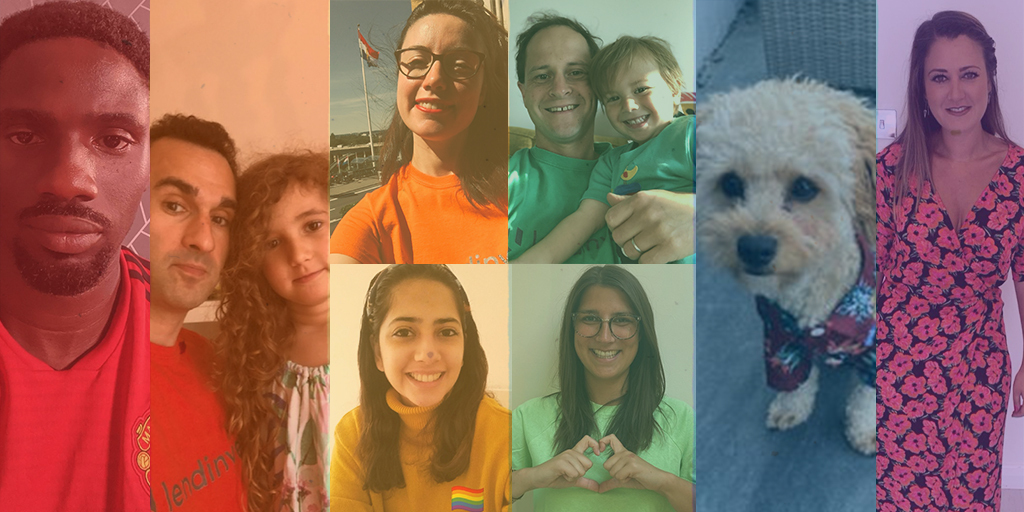 June 29, 2020
Celebrating Pride while working remotely
While guidelines to work from home meant our team couldn't be together this June, that didn't mean we missed our recognition of Pride month.
It's important for us as a business to use this month to reflect on how we can support members of the LGBTQ+ community, both inside LendInvest and in wider society, which is something we should be constantly seeking to improve throughout the year, not just in June.
Pride is also a celebration, and while we couldn't be together for an office celebration of wearing our Pride colours, we encouraged the team to wear them Pride at home and share what Pride means to them.
We collated submissions from all across the business of parents and their children in pride colours, individuals and even the odd pet.
The spirit of our pride celebrations was captured by one team member:
To me, Pride is about being a proper ally for my LGBTQ+ friends and colleagues, whether by actively speaking up for anyone who isn't being treated fairly, or just being around to listen, and making sure that I contribute to an environment where people always feel the freedom to be themselves without judgment. Above all, it's about love and celebrating differences.