January 23, 2020
Case study: 7-house development in Suffolk
The client: A regional house-building company with 20+ years' experience in this sector.
The development: The site had consent for 7 new-build houses with a mixture of three-, four- and five-bed units with a total gross development value of £3,390,000.
Request:
£350,340 for acquiring a site with planning for 7 houses in Suffolk at 44% LTV.

A construction loan of £1,772,000 over 21 months for the total construction costs to allow for the build and then subsequent sale of the 7 houses.

The total lent was £2,366,000 at 70% loan to gross development value (LTGDV) at a rate of 9%.
Aerial view of the Development site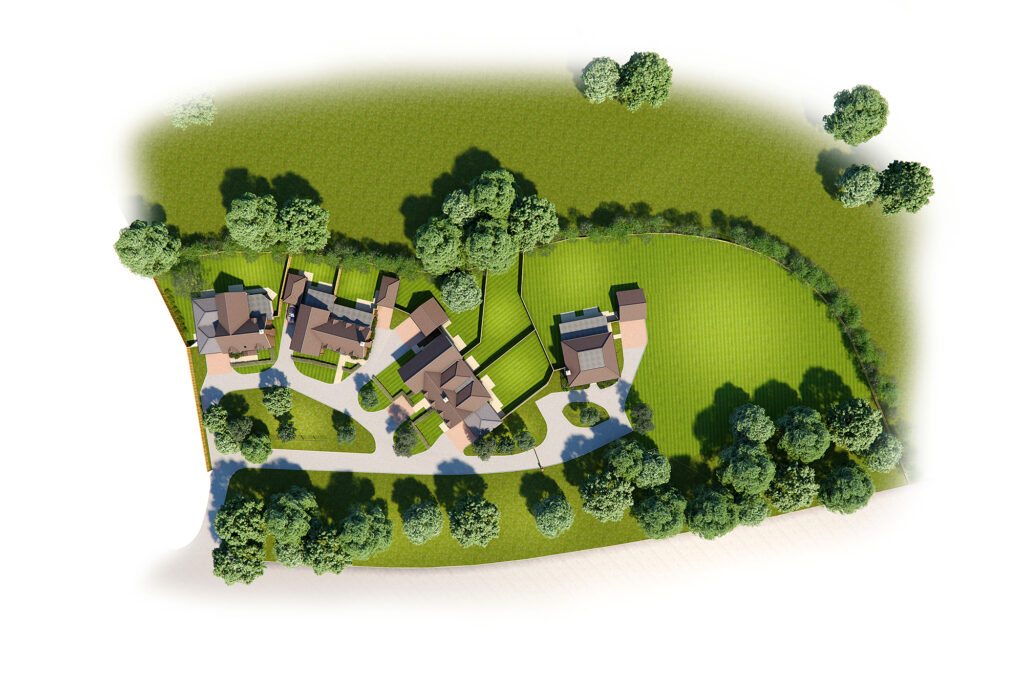 The client was a new LendInvest customer having completed the majority of his previous developments with funding from High Street Banks.
On this occasion though, when seeking funding for a plot of land with planning permission for 7 houses in Suffolk and the subsequent construction costs, he wanted to build a relationship with a lender that he could work with long term and understood his business.
He was introduced to LendInvest through his local accountant, and we were well placed to meet his needs for this project by lending at 70% LTGDV.
The funding was agreed and delivered for both stages of his project, which is now at the early stages with the existing house demolished and groundworks commenced. The client is now looking into a number of development projects and we have already quoted terms on a future project for him.
He was very positive of the experience, which was not without the complications posed by purchasing the land from a local school. Ultimately though, it was a "slick" process where he felt "well informed throughout".
"It was a great positive that I could pick up the phone to a relationship manager and discuss the funding with someone who understood the project and had good knowledge of the local area."
If you are interested in talking to us about your next Development project, please call: 020 3747 4183 or arrange a callback on our Development Finance page.