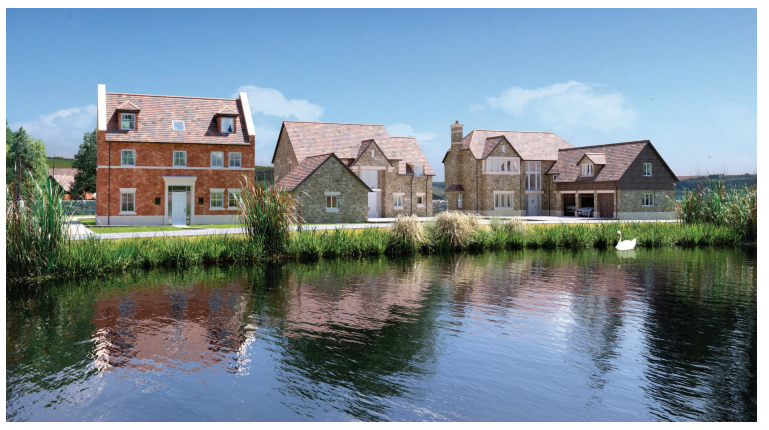 June 15, 2021
Case study: £8.7 million pre-construction loan for 75 unit development
See our development rates and criteria. 
Location: Cotswolds
Loan amount: £8.7 million 
LTV: 65%
Purpose: A pre-construction loan to acquire land with outline planning permission for 75 residential units, ranging from two bedroom bungalows to three, four and five bedroom homes.   
—— 
A long-standing and existing borrower of ours approached us seeking funding for a pre-planning land bridge pending transition to a large residential development scheme in the Cotswolds.
With outline planning permission already on the site, the plan was to purchase it with a pre-construction loan before moving forward on the scheme which will comprise 75 residential units when completed. 
A large – and at times complex – deal, the borrower and the LendInvest team were able to draw on the experience of working together on deals in the past to understand each other's needs and get the deal over the line. 
What does good portfolio management look like?
Steve Larkin, Head of Development Finance at LendInvest commented:
"The level of detail and complexity in the deal was particularly challenging but utilising our experience in these type of transactions, along with the benefit of a borrower who has undertaken numerous transactions alongside the assistance of SPF Private Clients, managed to simplify the process as much as possible "
Melanie Omirou, Group Managing Director at Acorn Property Group said:  
"Another successful transaction with LendInvest and SPF.  This was a complex purchase with many different legal and practical site elements to consider. We showed LI the site a number of years ago as they were always first choice as our funders. Their pragmatic approach and great commercial legal representation is what keeps us coming back!
"Ashton Fields will feature contemporary country homes nestled within the heart of a new community. Residents will be able to embrace rural living with exceptional lake and countryside views while enjoying beautifully crafted bespoke new homes finished to an exquisite specification. Designed with the environment in mind, many of the new homes will back onto two beautifully constructed lakes, surrounded by acres of parkland. Accessed via a private drive, Ashton Fields also encompasses four Grade II listed buildings.  We hope to continue to fund the development stage with LendInvest and SPF."
Daniel O'Neil, Director at SPF Clients, who acted as the broker for this deal, added: 
"Always a pleasure to work with Steve and the team at LendInvest in tandem with Melanie Omirou & Eilidh Lawrie on the funding side at Acorn Property Group.
"The site, located within the Cotswold Water Park, will no doubt be another fantastic scheme for Acorn. This would be our fifth consecutive year of financing deals with Acorn & LendInvest and I expect the relationship to continue to grow over the coming years."
Special thanks/mention to our professional team; Glovers and JLL, as well as Brook Martin and Howard Kennedy.
Posted by Luke Stevenson