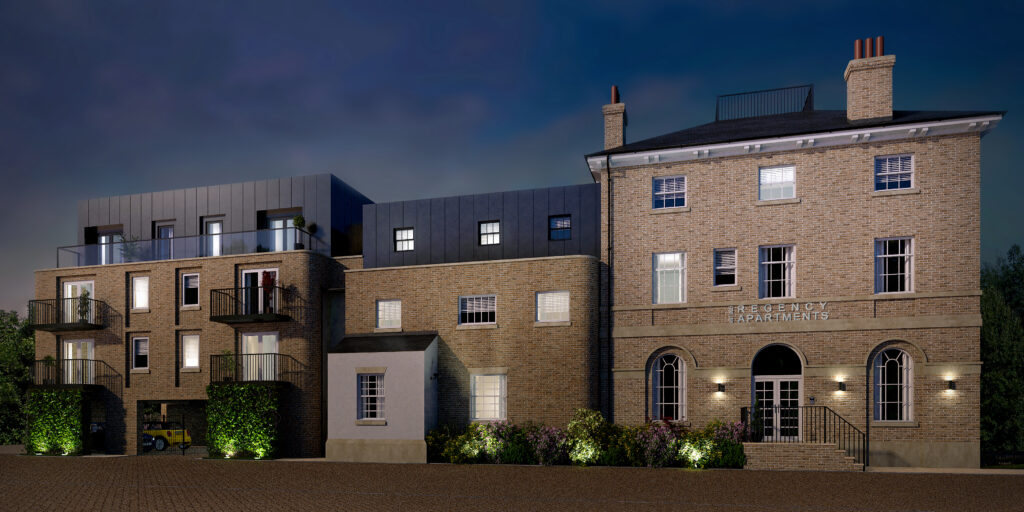 March 22, 2021
Case study: £2.2 million development on listed site
Location: Chelmsford
Loan amount: £2.2 million
LTC: 81%
LTGDV: 65.00%
Purpose: Acquisition of an existing commercial premises and conversion into 6 apartments, with the construction of an adjoining building housing a further 7 apartments
———
A regular returning client approached us about this project, which would involve works being undertaken on a Grade II listed building in a prominent part of Chelmsford, Essex.
Resale values in the local area had remained healthy, despite the nervousness and uncertainty due to the COVID-19 pandemic. The developer always maintained there would be a high demand for the completed properties, with the first-time buyer market being identified early on as a key target demographic and subsequent hoarding and microsite.
The development would require a part demolition of existing outbuildings, followed by piling, to give the new build element a straightforward construction platform.
The internal conversion works were to be carried out in partnership with the local heritage department of Chelmsford Council, due to there being elements of original décor that had to be retained throughout the works, which the developer insisted on utilising as key selling points for the residential units. This also assisted in their design work for the second fix items such as flooring, kitchens and bathrooms, as they had a theme established for the renamed Regency Apartments.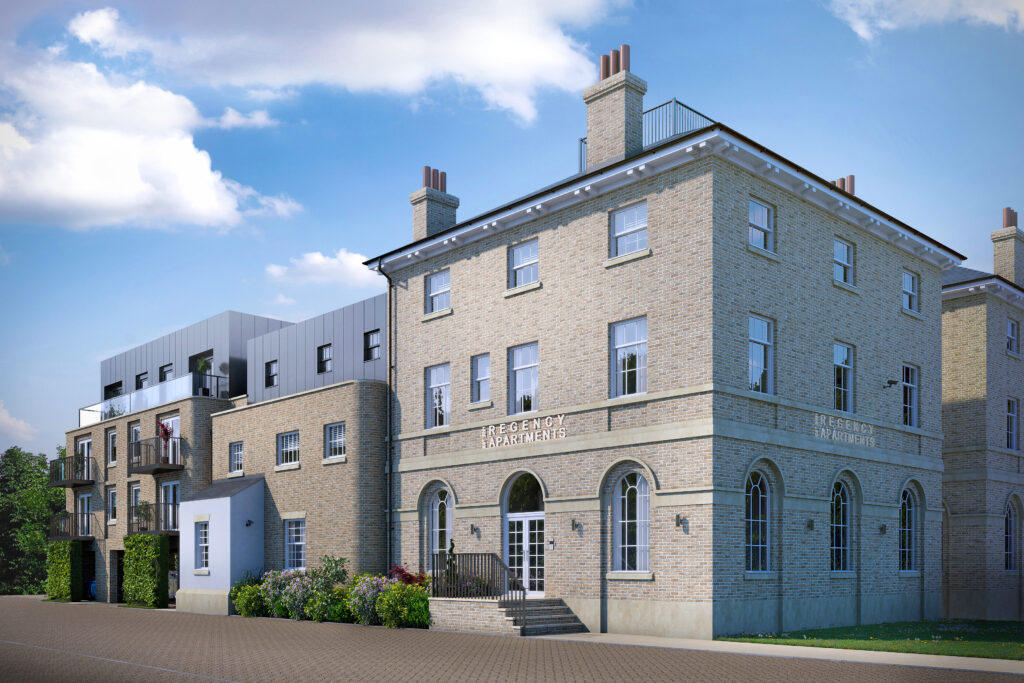 See our development finance details here
Mike Jessop, Relationship Manager, said "A key part of our business at LendInvest is forming long-term relationships with established, experienced developers across the country who we know can manage and deliver high-quality schemes. Lorraine and the team definitely tick these boxes and we were delighted to have the opportunity to assist them on what is set to be one of the most prominent and attractive developments in the area."
Given the borrower experience and demand for housing in the area this was a project LendInvest were happy to support.
Read more development case studies
Lorraine Donovan, Commercial Director at Residential Design & Build, said the deal progressed seamlessly despite the Covid-19 pandemic.
"We had no issues with valuations and submissions of monitoring reports, which were always completed on time.
"This was a huge part of why our supply chain has remained loyal because we were able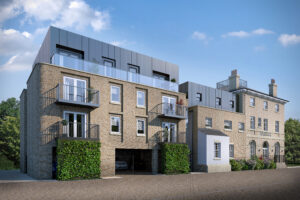 to keep them busy when many other companies were using the pandemic as a reason to delay payment."
A repeat borrower with LendInvest, Lorraine said a reliable lender is "vital" for any successful project.
"Our relationship has been the cornerstone of the successful first steps of this development and the others we have worked on together. Shared goals and values, as well as the development of mutual respect, which comes with a longstanding relationship, has been essential."
For all of our development finance information, visit our dedicated product page.