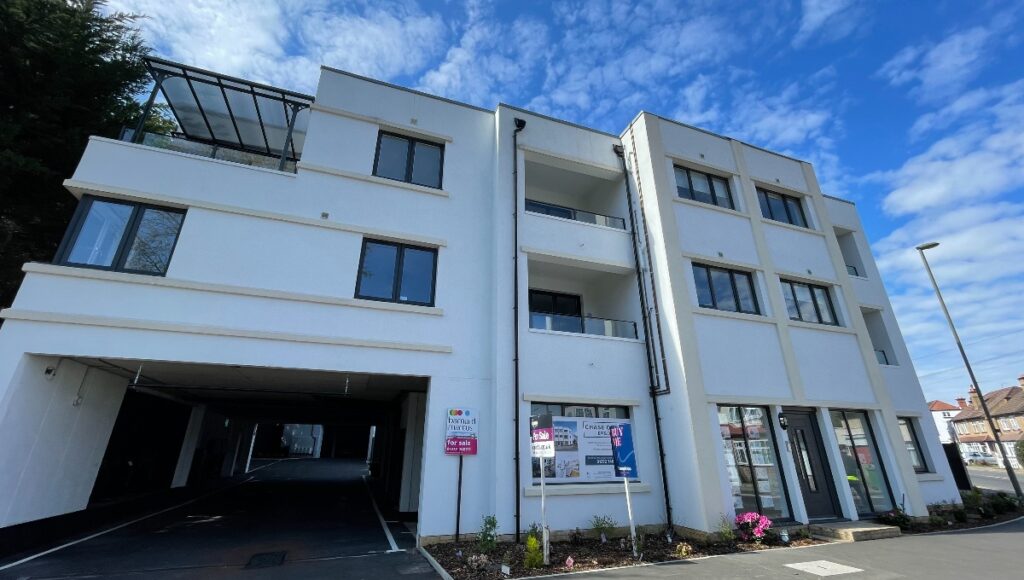 June 25, 2021
Case study: £1.5 million Development Exit for completed 13-unit development
See our latest bridging rates and offers including our recent rate cuts.
Location: Epsom
LTV: 70%
Loan amount: £1,592,000
Purpose: Development Exit finance for second completed development in the area
—–
The second of two completed developments we refinanced for this client in the area.
We had funded this 13-unit development scheme in Surrey at the beginning, and the borrower approached us when they wanted to refinance the completed property which had three outstanding units left to sell.
Having worked with them before, and were working with them on another deal nearby, we were happy to support the developer with the necessary funds.