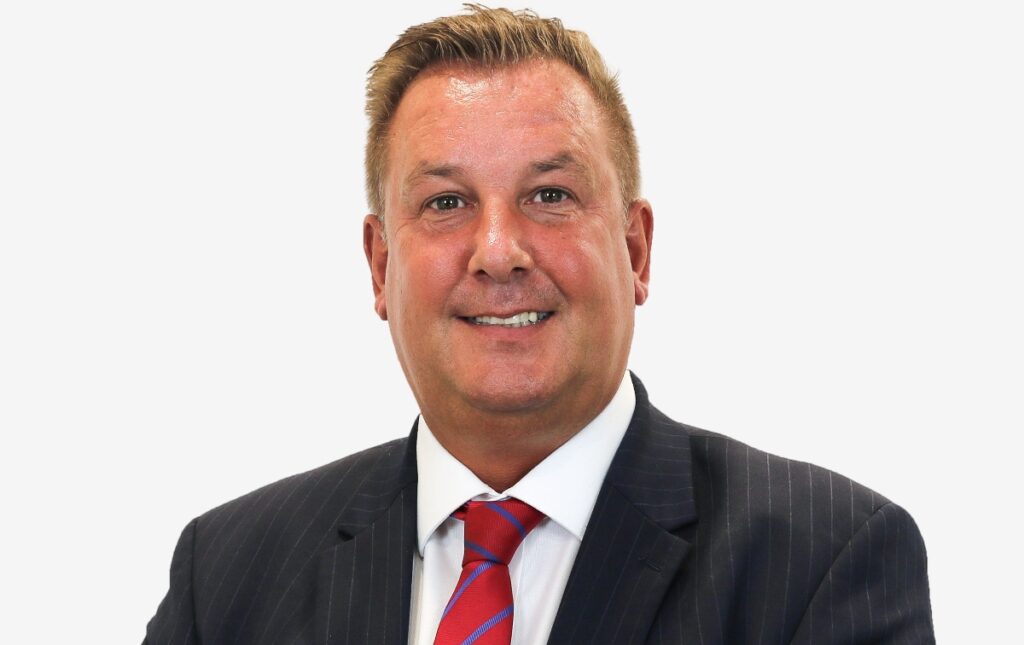 January 7, 2021
Buy-to-Let in 2021: What can brokers and professional landlords expect?
See all of our Buy-to-Let rates, criteria and get an instant quote on our Buy-to-Let page.
by Andy Virgo, Director – Buy-to-Let
After a strange year, with many of the challenges still remaining this year, what can brokers and professionals landlords expect from the Buy-to-Let market in 2021?
As well as learning the lessons of the past year, lenders need to continue offering new and innovative financing that can allow brokers and their clients to get the best out of the market.
Let's take a look at what lenders, brokers and their clients can do to get the most out of the next year.
Learning the lessons of 2020
Adapting to new ways of working was something we were incredibly proud of in 2020. We kept the business running and met levels of record demand while working remotely for the first time, and I think this has proved our in-built flexibility and commitment.
We are all more used to the technology that enables us to keep in touch from our desks and I think that has aided with productivity, so while I think driving to visit brokers will of course be necessary sometimes, I think we can make efficient use of time using the new ways of working we've embraced this year.
Case studies: how we've made offers in under 10 days with Open Banking
The value of quick and clear communication has been displayed time and time again as we've got accustomed to more frequently updating criteria and rates, as well as needing to inform your landlord clients about our responses to furlough and mortgage deferrals.
In a crowded market where lots of lenders were constantly updating their essential information, we found that giving key customers previews, backing the rates with wide-ranging marketing campaigns and growing our mortgage club and network partnerships were key ways of keeping our customers informed.
Download our Buy-to-Let rates guide.
Going forward, lenders need to continue improving the attention and information they give customers as we enter another busy year.
Establishing ways to cope with increased volumes of applications was key too. As a business dedicated to using technology to aid the application process for the broker and borrower, it was all about fintech.
APIs and Open Banking to smooth out the journey, speed up decision making and thus make the right lending decisions in a challenging environment where applicants were encountering issues due to deferred mortgage payment schemes are the tools modern lenders should continue embracing into 2021.
This also only works with a commitment to tried and trusted techniques; offering a personal service and transparency with published processing times so brokers and their clients can know the market conditions they are working in.
See our current processing times.
The 2021 Buy-to-Let market
The Stamp Duty Land Tax freeze lasts until March, which means there is still time for landlords to take advantage of the lower costs.
Managing a potential bottleneck of legals as that deadline approaches will be an important thing for lenders to manage and brokers to consider when making applications. This is why we have added a new legal firm to our panel to support processing the record volumes we've experienced.
Beyond the SDLT deadline, savvy landlords can still snap up quality stock if lenders back them up with appetite statements and remortgaging to increase available funds.
Product innovation will be key too and as the economy contracts and expands so will lenders' appetite to risk, so service and flexibility will be so important to help landlords continue meeting their ambitions.
The professional landlord won't be letting the end of any SDLT freeze stop them going about their business.
Download our Buy-to-Let lending criteria.
Opportunities for Buy-to-Let landlords and brokers
Investors will be learning from the events of 2020 and what better way to negotiate voids by having multiple income streams, namely by investing in HMOs and MUFBs.
Faced with potential rent deferrals, losing one or two tenants among 6 to 10 is easier to deal with than a single tenant sole occupying a flat or house.
The credit of many landlords would have been impacted by the last year, so understanding lender criteria and helping these currently underserved clients will be an area of growth.
Finally, my advice to brokers is to stay close to your landlord clients and make sure you understand their plans for the year ahead to align them with the right lender. Taking advantage of lender appetite statements, and lenders happy to remortgage for further investment is a great way to make sure you're on the same page.
See all of our Buy-to-Let rates, criteria and get an instant quote on our Buy-to-Let page.