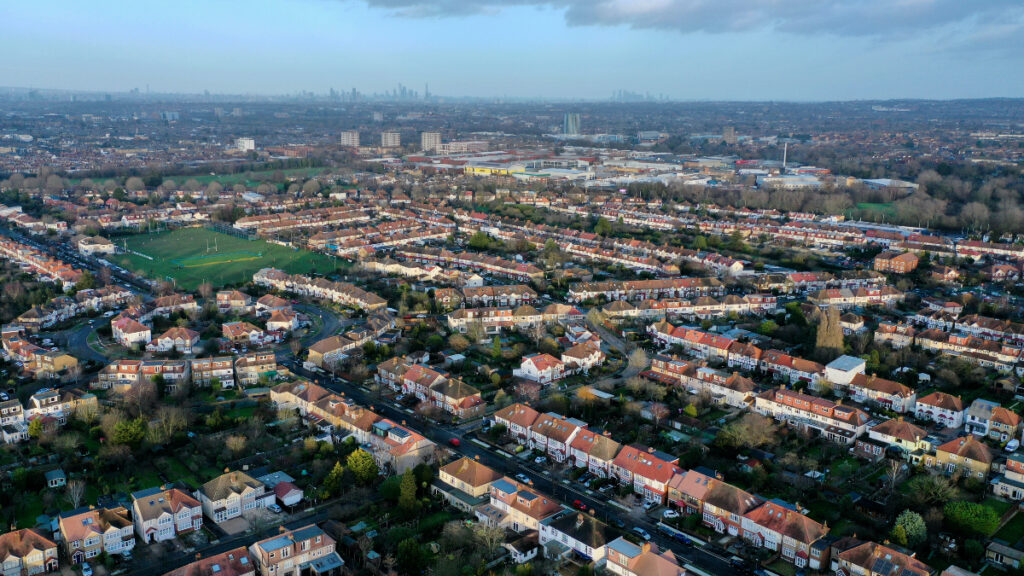 January 23, 2023
Broker education and the challenges facing landlords: the 2023 Buy-to-Let landscape
A version of this piece originally appeared on Buy-to-Let Insider.
To experience simpler and faster Buy-to-Let mortgages delivered by experts, get started with an instant quote.
By Sophie Mitchell-Charman, Commercial Director
If 2022 taught us anything, it is that lenders have a duty to educate brokers on the financial landscape and the ever changing market, as well as their own products and services.
Following the fallout from the mini-budget and the challenges that faced the market thereafter, a broker whose lender took the time to explain the fundamentals of what was happening behind the scenes (source of funding – swap rates – rate changes) was in a much healthier position to inform and work closely with their clients than others.
Many professional landlords, and even many brokers, aren't used to operating in a higher rate and fast-moving environment. Now that we have arrived in 2023, this education will remain important as brokers and their clients try to navigate the new era we're working in.
Indeed, with IMLA – the Intermediary Mortgage Lenders Association – projecting continued growth in mortgage distribution through intermediaries to 90% by 2024, the broker will be increasingly at the coal face of the problems arising in the market and they must be equipped with the knowledge and right lender partner to help navigate them.
For our part, our team will be active and visible as we look to work closely with brokers throughout the next year.
We will continue to inform and support on all of the key topics as they arise over the next year, but here's the key issues we expect to be coming up in the 2023 Buy-to-Let market.
The interest rate environment
While the spikes in swap rates which drove much of the turbulence last Autumn have started to calm, they are still above where they were this time last year, and while we expect them to continue to fall, lenders will continue to be driven by them.
While the new government has taken some steps to calm markets, high inflation and economic challenges will continue to play on confidence as we move through the first half of this year.
IMLA said in a recent report, it expects the Bank of England Base Rate (BBR) to reach 4.5% by the end of 2023, and 5% by 2024, as it continues to wrestle with double-digit inflation.
What needs to be remembered is we aren't back in the post-mini budget environment, you and your clients should continue to plan and anticipate a higher-rate environment in 2023 as best estimates leave BBR at its peak until 2024.
Explained: What tax changes will mean for Buy-to-Let landlords in Scotland
What have lenders done so far, and what can they continue doing?
Despite the challenges, 2022 saw a record of gross lending in the BTL market with more clients looking to specialist lenders for a solution than in previous years.
As we said in our end-of-year review for the Buy-to-Let market, last year shone a spotlight on how important the broker/lender relationship is in meeting client needs.
This will need to continue throughout 2023 as more landlords are faced with the challenges of the high-rate environment affecting lending limits and affordability. Clients are looking to their broker for solutions and they in turn need support from the lenders.
Remortgage business was expected to be high last year and will be again in 2023, negotiating this environment and finding the right solution for landlords will be the responsibility of brokers and flexible lenders. With mortgage prisoners on the rise and options limited, understanding the landscape and routes available through it is paramount.
Listening and in turn delivering. We saw ourselves how the relationships between brokers and lenders can create the much needed solutions. Understanding the needs of the end client and keeping close to the brokers allowed us, as a lender, to launch products that worked in the new environment that allowed flexibility and options for the clients.
What challenges are facing landlords?
While refinancing onto a higher rate isn't ideal, it is at least refinancing.
Unfortunately as the market has changed, so have stress tests and lender criteria. This can leave landlords finding it difficult to refinance, despite having not missed payments.
The risk to these so-called mortgage prisoners, trapped on a variable rate and unable to refinance, will be more acute at the beginning of this year as the market still looks to find the correct solution.
This is a very different scenario and set of challenges to that which lenders, brokers and professional landlords are used to dealing with. Managing this throughout the year will require lenders and brokers alike to be tuned in to what is happening on the horizon.
The circumstances in which a mortgage prisoner arises and the options available to them will – unfortunately – be essential knowledge in the coming months and another reason why the role of education will be so important.
To experience simpler and faster Buy-to-Let mortgages delivered by experts, get started with an instant quote.