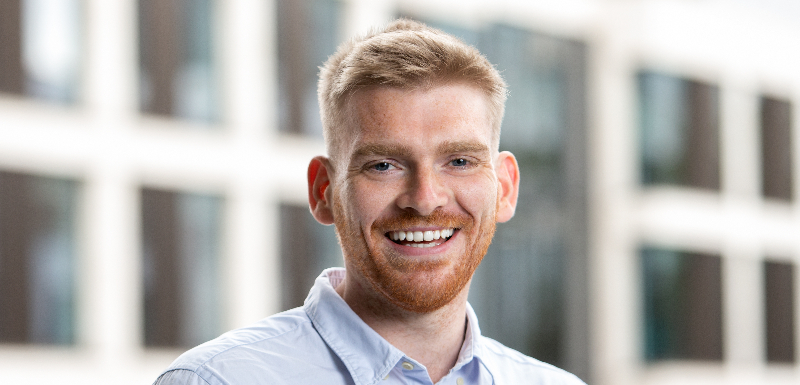 September 13, 2023
A Lender's Perspective: Key Considerations for Developers (and Brokers) Amidst Challenging Times
There's no denying that the landscape for housebuilders has become quite challenging lately. The confluence of factors such as Brexit, the ongoing ramifications of COVID-19, inflation, and the spectre of rising interest rates has made life difficult. Unfortunately, small to medium-sized property developers, often referred to as SMEs, once again find themselves at a disadvantage when it comes to obtaining support for new home construction.
However, in the face of these formidable challenges, the core principles of residential property development remain resolute. SME developers have proven themselves to be a tenacious and adaptable lot, provided they approach opportunities with a judicious mindset.
At LendInvest, we've been instrumental in successfully financing the construction of over 4,000 new homes in the UK. Our commitment to supporting SME developers in this sector has prompted us to offer some practical guidance for navigating the complexities of the current environment. Here, we list some invaluable tips for SME developers during these uncertain times:
Choose your partners carefully
Whether considering lenders, primary contractors, sub-trades, key professionals, or sales agents, it is paramount for developers to choose their partner firms carefully. Prioritise partners who demonstrate empathy, possess substantial experience and can work harmoniously to achieve the most favourable outcomes for all stakeholders. The choice of partners can significantly influence a project's success, so thorough due diligence is imperative.
Develop an In-Depth Understanding of Your Lenders
Building on the previous point, developers must have a clear understanding of the different types of lenders in the market and the pros and cons associated with each, relative to their specific situation. Given the complexity of the development lending landscape, brokers play a pivotal role in educating clients about the available funding options. It is advisable to align with transparent lenders who meticulously assess each case on its individual merits, extend assurance of funding, and are amenable to collaborating with clients in addressing potential challenges that may arise during a project.
Be sensible with appraisals
In a scenario where profit margins are under pressure at every juncture of a development project and viable and profitable sites are a rarity, it might be tempting to engage in projects with less apparent viability out of restlessness. However, this can be a recipe for disaster. Lenders are now subjecting build costs, profit margins, and end sales values to more rigorous scrutiny. Squandering resources on unrealistic professional reports can be detrimental. It is therefore imperative to adopt a realistic approach when appraising a site, and brokers can play an instrumental role in facilitating this process.
Diligently Explore Your Options
Even though the escalating costs of development have somewhat eased compared to the immediate aftermath of the COVID-19 pandemic, it remains an issue for numerous construction firms. If you are pursuing a self-procurement strategy, it is advisable to leverage your local supply chain relationships and explore every conceivable avenue to secure the most suitable products and prices. If you are relying on a third-party primary contractor, ensure that you are reaping the benefits of any cost-saving measures they may implement, and confirm that your contractual position is adequately safeguarded. Effective communication is pivotal in this context.
Consider Innovative Building Methods and Schemes
Developers are increasingly exploring alternative construction methods and projects to ensure profitability. Modular builds and Modern Methods of Construction (MMC) are gaining acceptance among mortgage lenders and buyers due to their cost-effectiveness and time efficiency, provided that the appropriate supplier partner is chosen. Furthermore, the airspace market presents substantial opportunities, with certain developers specialising exclusively in this type of scheme.
Evaluate the Liquidity of Your Exit Strategy
Given the imbalance between demand and supply, combined with a favourable sales market and various government incentives for homebuyers, sales liquidity has remained relatively robust in recent times. However, as both sales rates and values begin to soften, developers would be prudent to contemplate alternative exit strategies and carefully consider the associated cost and logistical factors. Some lenders, including LendInvest, offer products that cater to the entire development lifecycle, providing various options for extended sales periods or even retention of units on longer-term facilities. This cost-effective flexibility empowers developers with greater choices if their business strategy diverges from the initially intended path.
Embrace Local Expertise
Local market knowledge is invaluable for SME developers. Establishing strong local relationships with suppliers, professional firms, local authorities, and subcontractors can significantly mitigate the risks associated with a development project. Lenders are inclined to support clients with an extensive network of contacts that can expedite issue resolution in a nimble and efficient manner.
Cashflow Management is Paramount
In light of numerous lenders reducing their risk appetite in the current market, clients' equity is often thinly stretched, potentially resulting in constrained cash flow. Consequently, it is of paramount importance to collaborate with lenders and professional partners who comprehend this predicament and can ensure the uninterrupted flow of funds. Such an approach can prove immensely beneficial in maintaining the satisfaction of subcontractors and professional partners, which can yield dividends when unforeseen challenges surface.
In conclusion, while the terrain for SME property developers in the UK undeniably presents formidable challenges, it is imperative to remember that success remains attainable. By embracing these practical guidelines and capitalising on the wisdom of industry professionals, SME developers can navigate these uncertain times and continue to flourish within the residential property development sector.
Click here for more details about our development finance products.