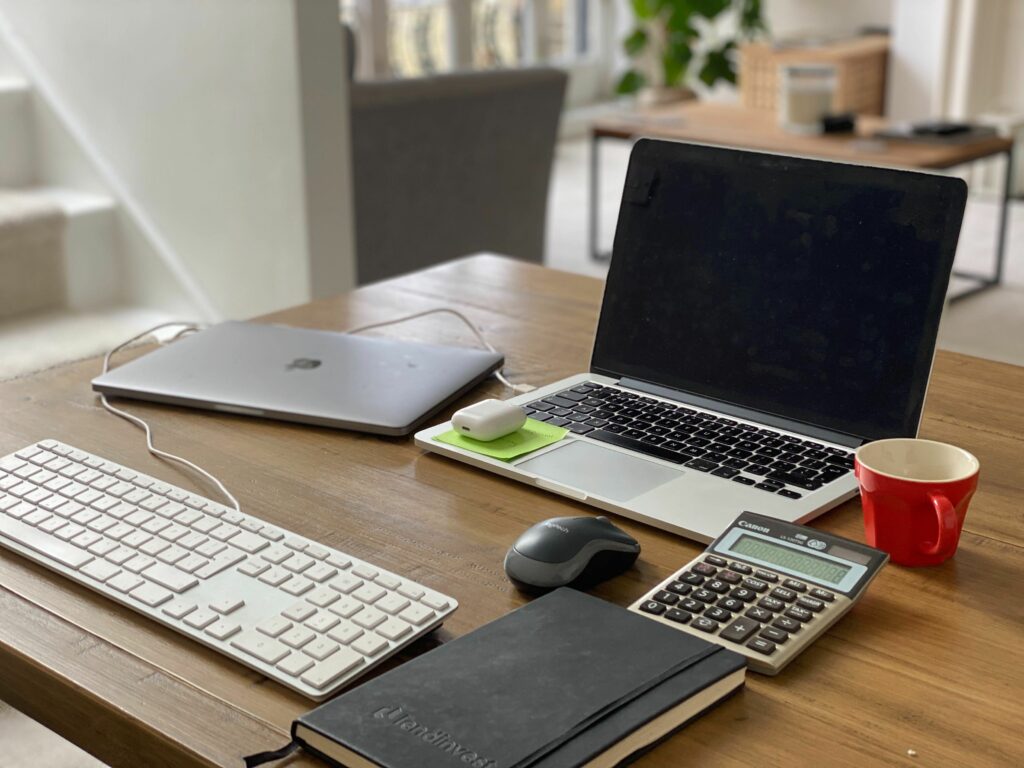 April 30, 2020
A day in the life of a remote LendInvest Sales Director
As we're all settling in to our new way of working out of the office, we've been checking in with members of our team each week to find out how their day to day has changed, and the ways they're staying in close contact with their fellow LendInvesters.
Today we're catching up with one of our Sales Director, Leanne Smith.
Tell us about your morning routine, has it changed dramatically since lockdown began?
Yes, the journey to my "desk" is now only a couple of steps rather than getting on a packed tube… something I never thought I would miss, but stranger things have happened! 
Now that we're in the swing of things nothing has really changed other than the fact we are working at home, ( initially it felt like we were in an episode of Black Mirror.) One thing i'm particularly conscious of my daily step count, especially with the fitness channels we have at LendInvest, so it's good to get a morning run or walk in here or there. 
How do you make the most of the time you'd usually spend commuting?
Like everyone, I spent time getting used to a shift in routine, but on the whole i'm trying to keep it very much the same: set an alarm, get showered and dressed, make a strong coffee, and set up camp in the spare room ready for the day ahead. 
Fortunately, (for my productivity) the number of hangout calls I have on a daily basis means there is no place to hide in pajamas. I've definitely found more time to run and bake since lock down came into force which is good, and starting the day positively always results in higher productivity and a general upbeat tone for the day which is important but tough during these times. 
What does a typical day look like for you? …and in what ways has this changed since working from home? 
My daily routine has changed as much as my desk setup: from fighting for a spot at the dining room table, to now having an established desk in the spare room after a short stint on an ironing board and a kitchen chair!
The days vary depending on what has happened that week with regards to the market or product updates. When the country first went into lockdown it was important to build a structure for monitoring teams remotely to ensure that all systems and processes were unaffected to continue our high levels of service, and be able to efficiently work with brokers and borrowers on deals in the pipeline, new enquiries and general updates. 
The phone calls and emails are still coming in thick and fast which is good, and we have daily team video calls, (noticeably some of the guys' beards are getting to a serious length.)   
As a sales function, the focus is on managing the level of enquiries coming in and assisting all of our brokers and borrowers on new and existing deals and providing any product updates. I also keep in touch with a number of our competitors to stay in the loop with their views and stance as a business in this climate.
Alongside this, we hold regular catch ups across the business with a host of different stakeholders to ensure we're maintaining a strong workforce.  
We have reviewed a number of our product offerings over the COVID19 period, and continue to review our position within the market. I am also using this time to drive more internal training for the commercial team. 
We're here to support our clients in the days, weeks and months ahead. I joined Montello, (LendInvest) in 2012, after it was founded during the 2008 crisis, so the company is aware of what is required to survive through a challenging market.  
It can be an adjustment to create a new working structure whilst at home, how do you go about planning your day?  
Team management is a key part of my day and it's important, especially through this period to have regular daily catch ups on Google Hangouts and Slack. We run through the level of business that is hitting the desk, any process changes, and discuss how we can drive forward more business at speed for brokers and borrowers when dealing with us. 
I have personally kept a log/diary since we have been working from home to keep a monitor on day to day occurrences, this has helped structure the days ahead and also look back on what we have achieved. 
Are there any new initiatives you've implemented internally in response to our new format of working over the last month? 
Something that we strive to offer more of is internal training. Since the lockdown began I have attempted to get at least two training sessions in a week with the commercial teams, whether that's running through our fantastic open banking offering, or providing a general product and criteria refresh, it's always good to make sure we're giving the whole team access to the knowledge that the business provides. 
What is your lockdown TV series recommendation?  
I am guilty of watching trash TV at times… (I loved Tiger King!), but i'm currently working my way through a few series. Right now I'm working on Killing Eve and Gangs of London. 
What are you most excited about doing once movement restrictions are lifted?
   I love eating out in a nice restaurant and spending time with friends and family. They're two things that I am missing a lot and will be top of the list to organise once we're able, along with a party!
Posted by Leigh Rimmer