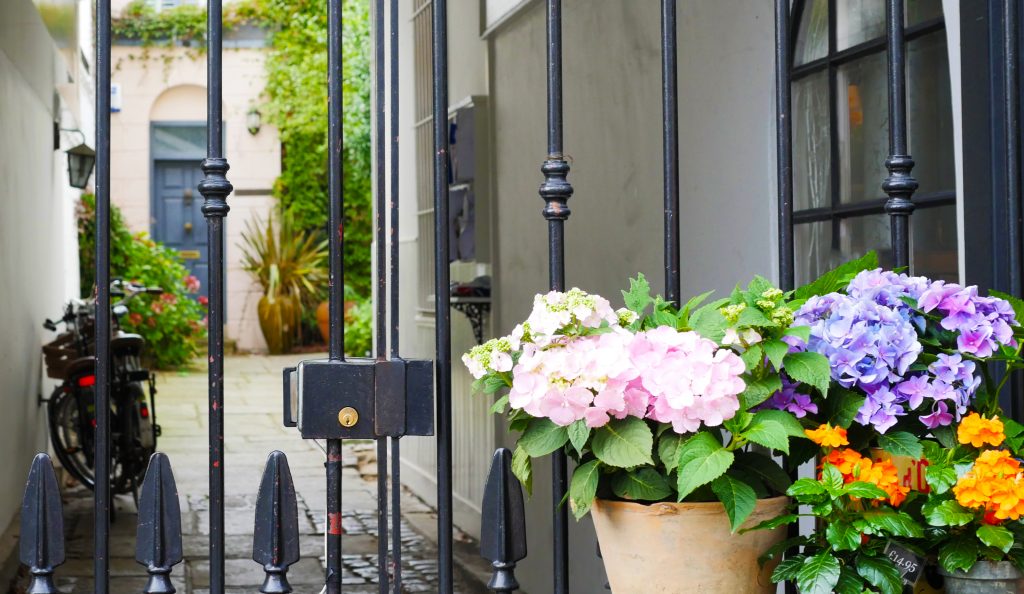 February 27, 2017
#9 Your round-up of the latest property market commentary
Here's this fortnight's round-up of the latest commentary and activity in the property market.
Housing and property policy
Bank of England monetary policy not to blame for housing bubble: Andy Haldane, the BoE chief economist, defended the decision to extend quantitative easing, saying that it was not to blame for the housing crisis. Instead, he suggested that the crisis was due to the lack of housebuilding in recent years.
AOL Money reports here.
Property price watch
England and Wales house price average passes £300,000: For the first time, the average house price in England and Wales has pushed past the £300,000 mark. Prices  grew 3.1 per cent year-on-year across England and Wales in January, reaching an average of £300,169. In London, house prices grew 1.3 per cent and hit an average of £598,001.
City A.M. reports here.
Moving country is an increasingly attractive option for home-seekers: New research from relocations firm MoveHub has shown that the UK ranks as one of the hardest countries for first-time buyers. With that in mind, the Huffington Post reports on countries where home-buying is an easier endeavour.
Huffington Post has the story here.
Mortgages
Romford knocks Luton off top spot in stable LendInvest Buy-to-Let Index: In the quarterly LendInvest Buy-to-Let Index, Romford replaced Luton as the most attractive investment location. Suburban parts of the South East of England continue to offer the best opportunities for investors, while Inner London continues to underperform.
The LendInvest Buy-to-Let Index is published here.
Mortgage lending down 6% from December: The Council of Mortgage Lenders estimates that gross mortgage lending reached £18.9 billion in January. This is 6% lower than December's lending total of £20 billion, but 2% higher than the £18.6 billion lent in January last year. This is the highest lending total for a January since 2008 (£25.2 billion).
CML published a press release here.
London sees lowest number of home movers since 1991:  Data from the CML shows that home buyers in the capital borrowed £24.5bn for house purchases, amounting to 75,800 loans, which was down 7% year-on-year. This is the fewest number of loans made in London since 1991.
Property Industry Eye reports here.
Property taxation
Stamp Duty forces major redevelopment value down 20%: The slowdown in the London housing market has forced Capco to slash the value of its landmark Earls Court development project by £215 million. Ian Hawksworth, chief executive of Capco, blamed 'weakened sentiment in the residential market, following changes to stamp duty and political uncertainty'.
The Mail on Sunday reports here.
Housebuilding and sector activity
New financial services trade body appoints chair: A new financial trade body that will merge and replace organisations such as the Council of Mortgage Lenders has appointed Bob Wigley as chairman. The as yet unnamed entity will integrate the remits, skills and capabilities of the CML, the Asset Based Finance Association, the British Bankers' Association, Financial Fraud Action UK, Payments UK and the UK Cards Association.
Property Industry Eye reports here
HCA commits land and investment in Chichester: The Homes and Communities Agency, to be restyled Homes England later this year, has started deploying money announced in the Housing White Paper. The HCA will commit its land, a 18.3-acre site at Lower Graylingwell, to the deal, along with a small amount of money from the loan fund, believed to be less than £5m to pay for infrastructure changes.
Property Week reports here.
Will.i.am to invest in challenger bank, Atom: The music artist and tech investor is reported to have been granted a £4m stake in Atom Bank, which launched its first intermediary-only mortgage last year. Will.i.am will act as a PR spokesperson and board member for the bank.
Mortgage Strategy reports here.
Regulation
Senior Managers Regime rolled out to mortgage advice firms: From 2018, the SMR will be rolled out to include mortgage advice firms, sparking concerns from smaller companies around the cost of compliance. Firms will be responsible for the validation of their employees, irrespective of size.
Mortgage Strategy reports here.
The property market digest is brought to you by LendInvest, the leading online business for property lending and investing.
#1 Your round-up of the latest property market commentary
#2 Your round-up of the latest property market commentary
#3 Your round-up of the latest property market commentary
#4 Your round-up of the latest property market commentary
#5 Your round-up of the latest property market commentary
#6 Your round-up of the latest property market commentary
#7 Your round-up of the latest property market commentary
#8 Your round-up of the latest property market commentary
Posted by Leigh Rimmer