December 8, 2015
5 Useful Smart Tech Gadgets for Your Home
We've already discussed how technology is changing the way experience and deal with property in the PropTech sector, and finance in the FinTech revolution, but what about our day to day lives at home? With smart gadgets that connect with your smartphone, you can switch on your central heating, put the kettle on or turn the music up without having to get up from your chair. This year has seen a huge trend towards smart technology, with new digital devices designed to simplify our lives or automate functions around the house.
Let's take a look at some of the most exciting smart tech gadgets for the home in 2015.
1. Nest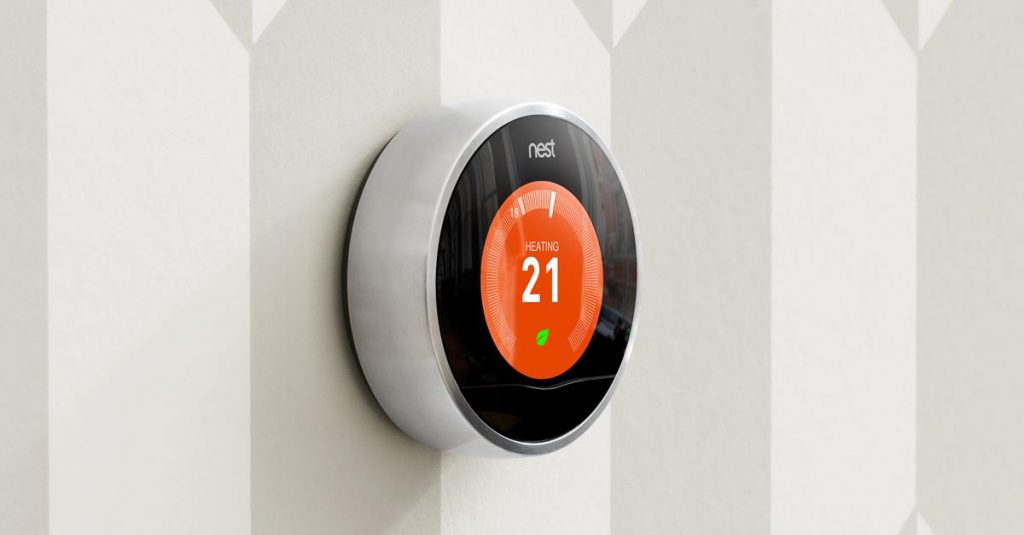 Nest is a learning thermostat that connects to your hot water tank and saves energy in your home. Just turn it up or down to suit your desired temperature and it will catch on after a few days, creating a personalised schedule. It can turn off the heating when you leave the house and the hot water when you're away on holiday, ensuring you don't have to do a thing. Best of all, it can be controlled via an app on your smartphone, meaning you can heat the house up ready for when you get home. The app lets you see how much energy you're consuming and shows you how to use less, in turn saving money.
2. Canary

If you're concerned about keeping your home secure, Canary is a complete security system in a single device, featuring a 1080p HD camera, night vision, motion-activated recording and air quality sensors. It captures HD video day and night, plus you can connect multiple devices so you can monitor your home from anywhere using your phone. It can be used for other purposes too – like monitoring your pets while you're out of the house, or recording special moments, such as your child's first steps.
3. iKettle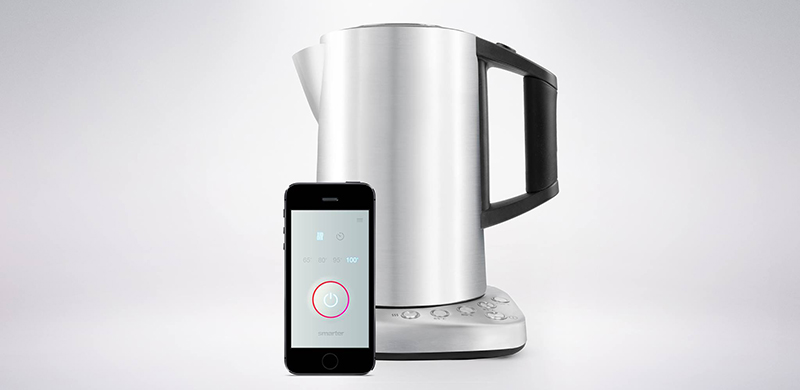 Hate missing your favourite TV show to put the kettle on? The iKettle is the first Wi-Fi operated kettle that can be switched on from anywhere using your smartphone. The Wake mode gently wakes you up from sleep by asking if you'd like to put the kettle on, and it will ask if you'd like to keep it warm for half an hour! For an ideal brew, this smart kettle also has four temperature settings so you can make the perfect cup of coffee or green tea.
4. Parrot Pot

Always forgetting to water your plants? Come home to find them looking rather sad or even worse, dead? With the Parrot Pot Flower Power you'll never have to worry about that problem again. Shaped like a twig, this handy device has an intelligent sensor that assesses your plants' needs and sends the information to your smartphone. Whether in a pot or in the ground, the Flower Power assesses sunlight, temperature, fertiliser and moisture – all essential factors to a plant's health. If it detects attention is needed, you'll receive a notification to your smartphone  or tablet via Bluetooth. So you'll know exactly when to water your plants, repot them or add fertiliser, ensuring they'll always be happy.
5. Sonos Speaker

Want to hear your songs just as the artist intended? With smartly synchronised mid-woofers and tweeters, ultra-responsive touch controls and six antennas, the Sonos Play: 5 lets you hear your songs like never before. Trueplay measures the acoustics in any room – analysing things like size, layout and furnishings –  then fine tunes your Play: 5 to make sure the music sounds just right, no matter where you place the speaker.