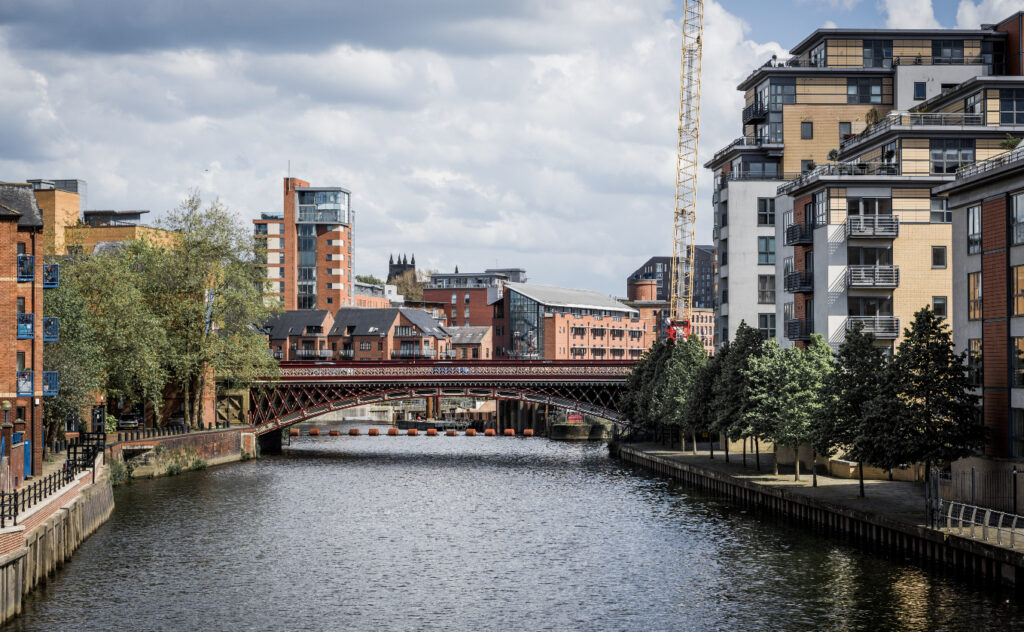 July 30, 2021
£5.2 million bridging loan for site with planning permission for 300 apartments
Take a look at our bridging rates and offers.
Location: Leeds
Loan size: £5.2 million
LTV: 63%
Purpose: Pre-construction loan for a site with land and a redundant commercial unit which has full-planning permission for over 300 apartments in Leeds City Centre.
—————–
An experienced developer approached LendInvest to refinance their site within an urban regeneration zone 5 minutes away from Leeds City Centre.
With the goal being to either sell the site or develop out the planning permission themselves, they needed to secure their investment while they looked at the right path.
Following securing both the land and commercial sites in 2020, they had spent the year working up planning, discharging the pre-commencement conditions and preparing the site for development.
The plan was to sell the site as an oven-ready construction, but they were also considering developing it out themselves.
Given the valuation report highlighting the proximity to a growing city centre, the site being located in an area of redevelopment and plans for affordable housing for a market that needs it, we were happy to support the deal.
Read more: See how we deliver smaller loans with these case studies
Our Structured Property Finance Director, Tom Madden, who worked with the client to deliver the deal, explains more about the process: "The client was new to LendInvest but we quickly got to work to understand the proposal and provided credit-backed terms the day after receiving the initial enquiry.
"The developer was under pressure from their existing lender to refinance before the end of the term – a month away – or be faced with significant fees.
"We were able to use the same valuer as the previous lender had to update their report, now that the client had gained full planning approval, helping to speed up the process and our dedicated Large Loan Underwriting team saw the deal through to a timely completion."