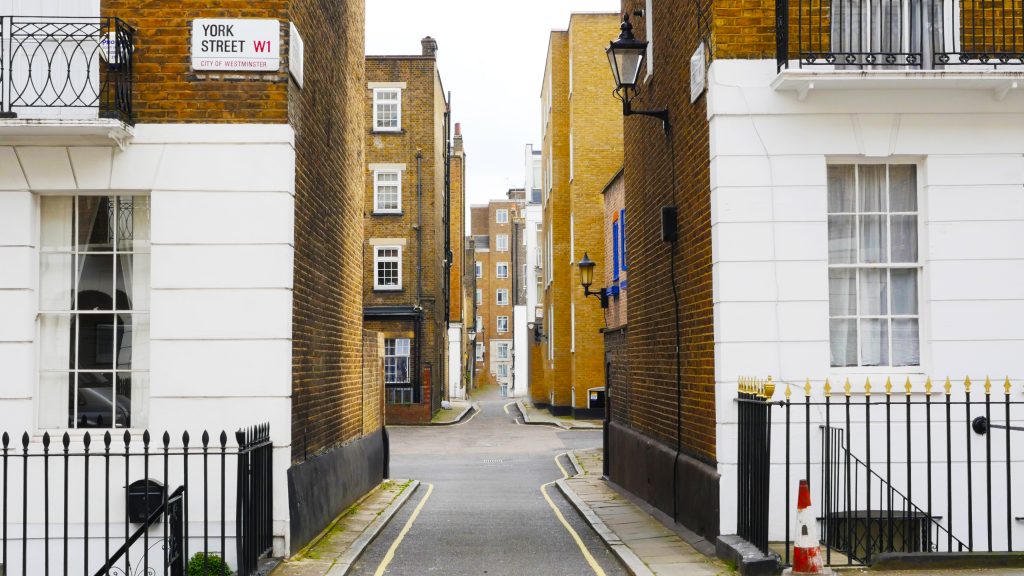 December 13, 2016
#4 Your round-up of the latest property market commentary
Here's your fortnightly round-up of the latest property market activity and commentary. Make sure the latest on prices, taxes, funding and the housing deficit doesn't pass you by.
Mortgages
Concerns over loan-to-income ratios
A recent Bank of England study found that the average mortgage was 4.1 times a homeowner's income. Since the financial crisis, the Bank of England has limited the number of mortgages a lender can offer that are larger than 4.5 times a borrower's salary.
The Telegraph reports here.
Approvals down in October
62,522 house purchase mortgages were approved in October, down 11% from the same period in 2015. Approvals dropped after the UK voted to leave the European Union but have stayed broadly flat since, with October approvals falling by 0.7% from September.
Mortgage Introducer reports here.
Property

price watch
One in three
properties

overpriced

The Royal Institute of Chartered Surveyors predicts that the property market will get off to a sluggish start in 2017, describing the housing shortage as a "dominant feature". More than a third of surveyors told RICS they thought properties in the area they covered were overpriced.

The Daily Mail reports here.
Crossrail propels prices
Areas surrounding the Elizabeth Line operations have seen
property
prices rise 22% in the last two years, compared to 14% for other Greater London locations.
Mortgage Introducer reports here.
Stamp Duty
Stamp Duty is a
property

market "depressant"

A Council of Mortgage Lenders senior economist has suggested that stamp duty must be reformed to reverse its "depressing" impact on the market. The CML explains that it has observed a decrease in transactions at all market levels as a result of the tax and its revisions over time.

Mortgage Introducer reports here.
Why Stamp Duty might bite the Treasury
While the receipts from Stamp Duty look buoyant, property transactions, especially in London where the prime Stamp Duty charges are collected, are tumbling. The Spectator suggests that the Treasury should consider whether applying additional charges, like the surcharge this year, will result in less income.
The Spectator speculates here.
Housing supply
London's housing crisis needs more than new homes
 Property manager Simon Finneran writes that the London housing crisis will not simply be solved by increasing completions, but instead a number of other factors must be addressed, including ensuring more disused properties are made available for rent, Green Belt and Brownfield sites are utilised, and technology is used to advance affordable living solutions like modular housing.
City AM has the comment here.
Demand in the capital down
While reports suggest that demand across the country has not suffered as much as expected following the vote to leave the European Union, London's high-end property builder Berkeley has announced that demand dipped 20% following the referendum and increasing property taxes.
The Mail on Sunday reports here.
⅕ of UK renters live in London
As homeownership becomes an increasingly unaffordable endeavour, especially in London, 1,048,000 of the UK's 5 million rental properties fall within the capital. Rental rates in London are more than double the UK average, but landlords across the board have taken a hit, with OneSavings Bank CEO saying that landlords have "have felt at the mercy of the political agenda".
City AM reports here.
11 ideas by 11 experts to solve the housing crisis
A number of potential solutions to improving conditions in the housing market were discussed by housing experts, including Sir Edward Lister, Chairman of the HCA and representatives of the major housebuilders. Ideas ranged from bringing in entrepreneur Elon Musk to offer his insights, to embedding entrepreneurship in government's approach, to a sustained commitment to mixed tenure.
Estates Gazette reports here.
Sector activity
Zoopla grows with partners
Share prices for the
property
group rose 7% as Zoopla reported profit growth of 44% to £36.7m. This comes as the group grew its member partners to 23,000 including 5% more estate agents.
Mortgage Solutions reports here.
L&G build-to-rent fund reaches £1bn value
The new Legal & General fund, which attracted a further £170m in equity investment from a number of institutions, will open up the rental market to long term pension and institutional investors. Since its launch, the fund has secured over 1000 properties.
Estates Gazette reports here.
Previous round-ups
#1 Your round-up of the latest property market commentary
#2 Your round-up of the latest property market commentary
#3 Your round-up of the latest property market commentary
Posted by null null