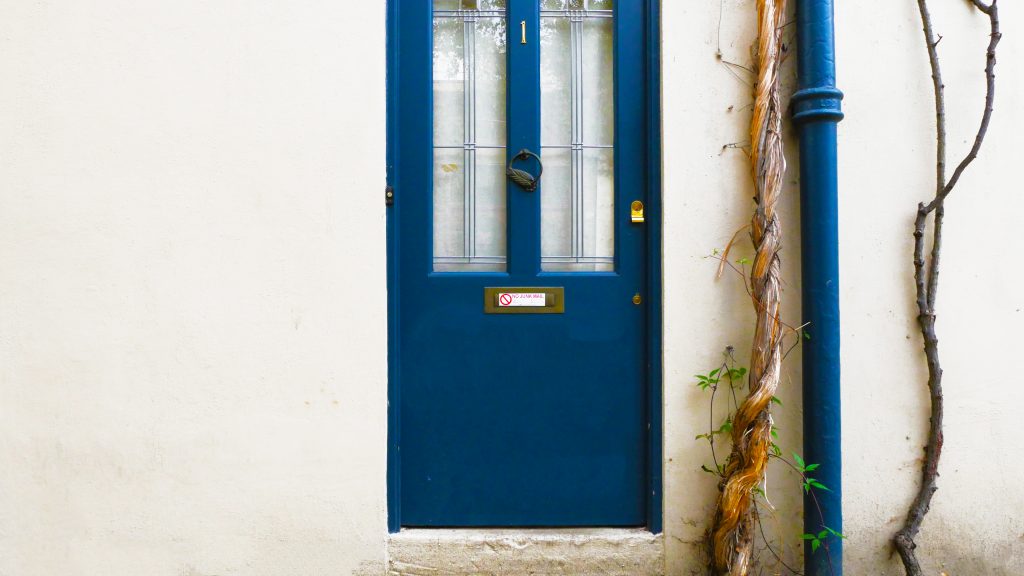 November 28, 2016
#3 Your round-up of the latest property market commentary
A few highlights from the past week. . .
The Autumn Statement disappointed those looking for changes to Stamp Duty, but put increasing housing supply and investment in infrastructure front and centre of the Government's policy priorities.
While buying in London becomes harder for ordinary buyers, first time buyers are swelling in Scotland.
Switching mortgages could save borrowers up to £2,800 a year. Mortgage lending was down year-on-year in October, despite a hike from the previous month.
Aviva Investors, the last of the giant commercial property investment funds that suspended trading in the wake of the EU referendum vote is to reopen on 15 December.
And here's this fortnight's round-up of the latest commentary and activity in the property market.
The Autumn Statement
Generating headlines this week has been the Autumn Statement, perhaps which unsurprisingly avoided addressing frustration felt by many in the property industry over Stamp Duty changes introduced in March. Instead, he focused on infrastructure investment.
LendInvest welcomes the Autumn Statement of intent
LendInvest welcomes an Autumn Statement announcing future investment in infrastructure, particularly housing.
While some measures, including maintaining public ownership of the Land Registry, were announced, the Housing White Paper and Industrial Strategy publications will be of critical importance to the property market.
Letting agents fees banned in the Autumn Statement
In last week's Autumn Statement, the Chancellor confirmed reports that government will ban letting agents fees in order to make the private rented sector more affordable for tenants.
Many are suggesting that this cost will translate to higher rents.
Housing White Paper set to build taller
The Sun reports that Communities and Local Government Secretary Sajid Javid wants to throw out height limits to erect a new generation of tall houses and flats in the biggest planning overhaul in 70 years.
This will likely be included within his Housing White Paper, due for publication in "due course".
Property prices and mortgages
London property costs 14.2 times the average annual salary of a Londoner
Mortgage Introducer reports on the findings of Hometrack's UK Cities Index which reveals the most expensive cities in the UK: Cambridge, Oxford and Bournemouth.
Cities with the lowest price to earnings ratio are Glasgow at 3.7, Liverpool at 4.4 and Newcastle at 4.8.
First time buyer loans swell in Scotland
There were more loans advanced to first-time buyers by number and value in Scotland during the third quarter of 2016 than in any other since the third quarter of 2007, CML figures reveal.
Meanwhile, in London, home buyers took out 19,200 loans worth £6.2bn, a 12% rise compared to the second quarter but down 16% compared to the same quarter in 2015.
LendInvest has recently expanded into Scotland, appointing Peter McDermid as a business development manager in Scotland.
By switching mortgages, borrowers could save £2,800 a year
Three quarters of borrowers could have saved thousands of pounds a year by switching mortgage provider, The Mail reports.
A poll by YouGov and Trussle found that people are twice as likely to switch energy providers than mortgages.
The reason for this is a lack of awareness and a perception that it may be an 'ordeal' to switch.
LendInvest's Matthew Tooth wrote for CML on using technology to improve customer experience in the mortgage market.
Mortgage approvals hike in October
40,900 mortgages were approved in the month of October, according to figures by the British Bankers' Association.
While this jump from 38,700 in September was higher than forecasted, it still remains 10% lower than approvals in October 2015.
The figures are slightly at odds with the Council of Mortgage Lenders, which said that lending had fallen £1.2bn in October compared with the previous year.
Overall mortgage lending down in October
Gross mortgage lending was £20.6bn in October, down 5 per cent year-on-year, according to figures from the Council of Mortgage Lenders.
CML suggests that supply issues are causing problems in the market and that the next few months will see remortgages over new purchases.
Stamp Duty
Treasury's stamp duty receipts will be higher than expected
Where the Government had expected to collect a total of £3.8billion from the reforms over the next five years, it is now forecast that the figure will stand at £6.9billion by 2021 – or £3.1billion more than it originally expected.
The Treasury missed out on £300m this year as many buy-to-let investors hurried to complete on their purchases before the charge came into effect in April.
The Daily Mail reports that the Treasury is using buy-to-let landlords as a cash cow.
Autumn Statement fails to address the harmful Stamp Duty Land Tax
Mortgage Introducer reports that the property industry lamented the absence of any changes to Stamp Duty in the Autumn Statement, which many believe is an archaic tax structure.
Some commentators hoped it would become a seller's tax, some called for a reduction on higher value properties where the market is slowing and some wanted the government to go some way to reversing the 3% surcharge on buy-to-let landlords and people buying second homes.
Telegraph's Stamp Duty campaign forecasts trouble for ordinary buyers
The Telegraph reports that ordinary buyers will be hit hard by the failure to revise Stamp Duty in the Autumn Statement.
It reports that the duty led to a steep decline in property sales and stagnation at the top end of the market is trickling down to ordinary buyers.
Increasing supply
Barratt Developments feel the appetite for new homes
Barratt Developments has said that there remains "strong demand" for new homes, although the London market is cooling. This comes as its figures show that sales since July had risen by 4.3%
RICS calls for brownfield land to be opened up for development
Ahead of the Autumn Statement, RICS said the government should use direct commissioning and positive intervention to drive the release of public land.
It also says the Homes & Communities Agency should issue a clear, long term, nationwide plan for the release of permissible land.
Activity
Metro Bank allows its borrowers to let on Airbnb for 90 days
Mortgage Strategy reports on Metro Bank's decision to allow its residential mortgage customers to let their properties on Airbnb for 90 days without prior approval. The lender says this will help it support the sharing economy.
Aviva's property fund reopens after Brexit pause
Aviva Investors, the fund management arm of Britain's biggest insurer Aviva, closed its £1.8bn property trust on July 5th but it will reopen on 15 December, saying it had structures to support liquidity.
Aviva's fund is the last of the property funds to reopen following the vote to leave the European Union
#1 Your round-up of the latest property market commentary
#2 Your round-up of the latest property market commentary
Posted by Isabelle de Grave