January 18, 2017
Jon Di Stefano: meet the man leading the growth of London property developer Telford Homes
Since Jon Di Stefano became chief executive of Telford Homes in 2011, the business has seen significant profit and soared in value from £20 million to £250 million. Speaking to the man at the head of a property development success story, we got an insight into his leadership style and his view on the most important elements to growing a development business. Jon will be speaking at the LendInvest Property Development Academy on Friday, sharing more insight from his experience leading Telford Homes.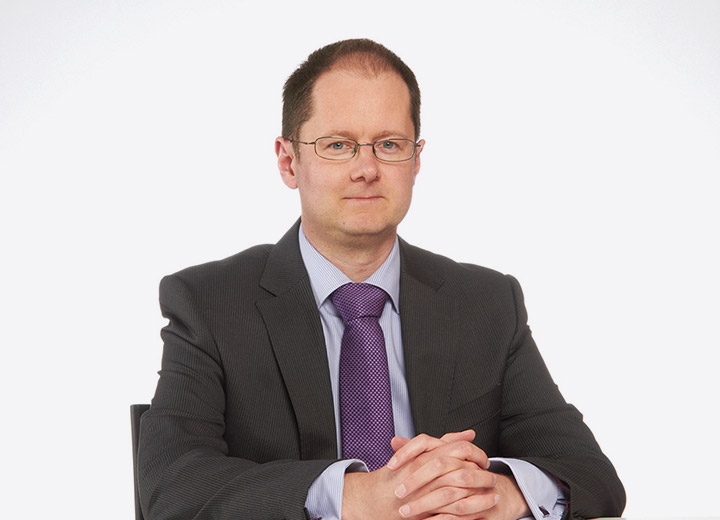 How would you describe your experience running Telford Homes as it has grown in value from £20 million to £250 million?
It's been really good fun. I don't think you can find too many industries that are better to work in. Property is something most people enjoy. You know how people get excited about homes and property, looking at RightMove and the Evening Standard. As a developer, you're creating something. Apart from that we're doing it in a great city to be developing and working in. The fact that we've done so well just means you can look back with quite a lot of pride. And that's not just me, that's all of us together. We can look back with pride at what we've built together, the business as well as the individual developments. It also gives you a lot of confidence for what you can achieve in the future.
What would you put the success you've had leading Telford Homes down to?
Quite a few things. I joined soon after the business was set up and it's always had a family friendly culture. The whole business has been about building a good team, developing staff and working together on a level playing field. We're fair and not too much of a meritocracy. We've managed to keep a culture of 'we're a family business' and 'we all muck in together', as the business has grown from 10 to 250 employees. By and large everyone enjoys working here, and if they enjoy working for a company people want it to be successful. And it's this that helps you to be successful in the end.
The other big success factor is relationships. The business was set up with relationships in mind, and places a lot of emphasis on looking after customers and particularly looking after suppliers; never having cause to not pay them, always paying them on time, looking after them in good and bad times so that they do the same for you.
So relationships with suppliers has been key, also landowners. In fact with everyone you come across if you have a straightforward approach to what you do and you can build a reputation for that, it goes a long way to helping you to be successful.
Of course, there's the market and external influences to consider. But those aside, this culture and emphasis on maintaining excellent relationships are probably the biggest underlying factors that have contributed to our success.
"My colleagues would say I'm organised, a bit regimented maybe, but someone who works with them to make the business a success."
How would you describe yourself in a sentence?
I think I'd describe myself as a committed and driven person with a passion for our company and our industry and that gives me, personally, a determination to succeed. Hopefully that determination and committed approach is something that rubs off on the rest of the business! And helps the management team to do the same and move us forward.
How would a friend or colleague describe you?
It's probably different! Hopefully colleagues would see themselves as friends. I think they'd probably describe me as very organised, practical in my approach to things, looking to break down into the detail before jumping into anything, but also hopefully allowing the people I'm working with to give their viewpoint to make sure we make the right decisions. So my colleagues would say I'm organised, a bit regimented maybe, but someone who works with them to make the business a success.
What do you think are the most important things to look out for when you're growing a business?
There are some things I think you should always have in the back of your mind whenever you're making a business decision, and looking to grow a business.
Always measuring the risk the business is taking at any time and making sure you've got a handle on that risk. Development is an industry where it's very easy to overlook what all the pieces of the puzzle are doing and how much risk you're taking altogether. Being able to sit back from that and say, hold on what are we doing here, how much risk are we taking, what does it mean for us over the next 12 month or 18 months, beyond, is very important.
Being very regimented in controlling cash flows and the sensitivity of those cash flows. Especially in a growing business it should be straightforward but it's the most important thing. And again, this is an industry where you can really mess it up because the money goes out far quicker and in far greater amounts than it comes in. Therefore if you don't take a very regimented approach to controlling those cash flows, measuring and forecasting them beforehand and figuring out what could go wrong then you're in real trouble.
As I've mentioned, keeping good relationships with suppliers, especially when a business is growing in the early days. It's very easy to be hard on suppliers and other contacts, when actually if you look after those relationships in the good times then they can benefit you in the bad times as well.
Taking a logical approach to strategy and the decisions you make. I think sometimes quite a few people think "I'm an entrepreneur, I need to be an entrepreneur and entrepreneurs do crazy things and make crazy fast decisions", when actually you don't need to do that. You never need to make a decision that minute. But you always need to make a logical decision, set it all out and say "what am I doing here? I need to make sure I've evaluated everything properly, make sure I haven't missed anything and I'm not missing a key risk or something to do with cash flow," or whatever it may be. Make the time to take a logical approach to decisions: I think is the best way to grow a business.
All of those things are steps I hope we've employed at Telford Homes to makes sure we remain successful.
"What happens in the short-term is really important regarding cash flows, particularly for smaller developers. Brexit will be important to keep an eye on."
What do you think developers can expect in 2017 / what should they be prepared for?
Of course it depends where you're developing. From our point of view in London what we know won't change is that we need more homes. So the underlying support for building in London isn't going to change.
However I think all developers have to be wary that sentiment plays a big part in the short-term market. What happens in the short-term is really important regarding cash flows, particularly for growing smaller developers. So things like Brexit will be important to keep an eye on.
At the moment there's no reason to suggest that we're going to have a decline or crash. Assuming that the government deals with the economic side of life in a straightforward way, without doing anything too crazy, then I think we should have stability and people can concentrate on that longer-term dynamic.
In sum, I think longer-term all is good development wise. But in the short-term I think there's some risk for sentiment issues and fluctuations in things: that means they need to be catered for in what developers are looking at forecast-wise for the year ahead.