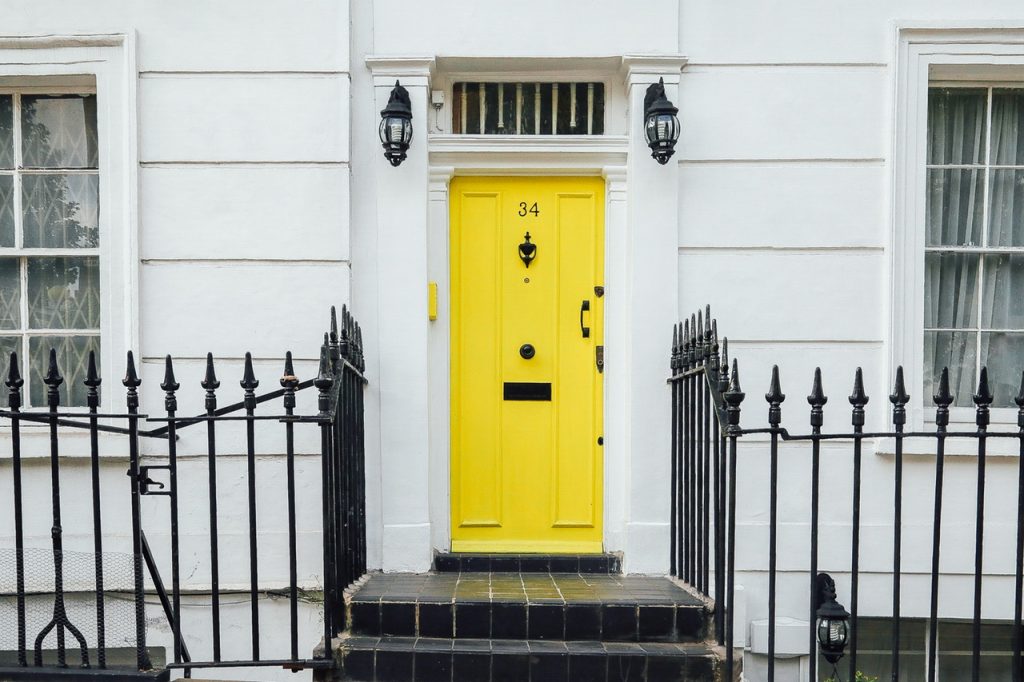 November 14, 2016
#2 Your round-up of the latest property market commentary
Here's this fortnight's round-up of the latest commentary and activity in the property market.
Commentary
Mortgage Strategy warns that Trump's victory could hit property market confidence
Volatility in stocks could undermine buyer confidence.
Trump's protectionist policies and previous comments on international trade partners could create further uncertainty as markets respond to his election in the coming months.
Daily Mail identifies best commuter towns for self-build near London
Searchfield homes identified 20 locations as the most profitable places to self-build, with Harpenden topping the list.
Projects of this kind are expensive. Building in Harpenden would cost approx. £2m while the cheapest on the list, Maidenhead, would still cost £1.5m.
Nationwide figures suggests a house will cost six times the annual wage
Following Nationwide's house prices index release, the building society suggests that the last time the prices/earnings ratio was so high was in March 2008.
Nationwide says that stamp duty changes may be partly responsible for the increasingly wide gap between earnings and house prices.
The Telegraph suggests government may be considering a buy as you go mortgage
The Government may be considering allowing renters to build equity stakes in their rented homes with a view to own the property outright after 25-30 years.
Housing associations would be able to add 335,000 homes to the nation's housing stock in 4 years if the plans were coupled with funding changes to investment rules.
Read more
STV reports on Scottish house prices hike
A lack of supply is pushing up prices and demand in the rental market also continues to outpace supply, surveyors say.
Prices are set to continue to rise in the next three months.
Moneyfacts report increasing LTV rate for mortgages
Buyers with just 10% have the highest number of mortgage products available to them since 2008.
With Moneyfacts UK Mortgage Trends Treasury Report demonstrating nearly 600 products available at 90%, Moneyfacts suggests that its 'business as usual' after the UK's vote to withdraw from the European Union in June.
Sale of million-pound houses rises in first half of 2016
Sky News reports on the increase in houses worth over a million rising by 12%, with most of these within Greater London.
The number of million pound towns dropped from three to one. Virginia Water is the only town with an average house price above the 1m mark at £1082,286.
Activity
Lenders and brokers call for independent housing department
Mortgage Strategy reports on Intermediary Mortgage Lenders Association research that suggests 59% of lenders and 48% of brokers would prefer to see an independent housing department, immune from party political changes that have seen 6 politicians as Housing Minister since 2010.
The research also shows that respondents would prefer to see the elevation of the Housing Minister to cabinet minister to underline the importance of the role.
Bank of England maintains 0.25% base rate
Despite rumours of a further reduction, the BoE maintained its rate.
Mortgage Introducer reports that this is welcome news for industry, coupled with Governor Mark Carney's commitment to his role until 2019.
With the Autumn Statement approaching, Jeremy Duncombe, director of Legal & General Mortgage Club encourages brokers to complete deals as soon as possible to avoid any surprises.
Brightstar offer unsecured lending product
Mortgage Introducer reports that Brightstar has incorporated new functionality with DotBroker that will allow intermediaries to search across unsecured loan lenders.
For a comprehensive overview of the current state of the property market, look out for our quarterly research on the UK Buy-To-Let market on the blog tomorrow, check out our monthly House Price Watch and and get the LendInvest Capital MD's perspective in a Letter to a Property Investor.
Posted by null null