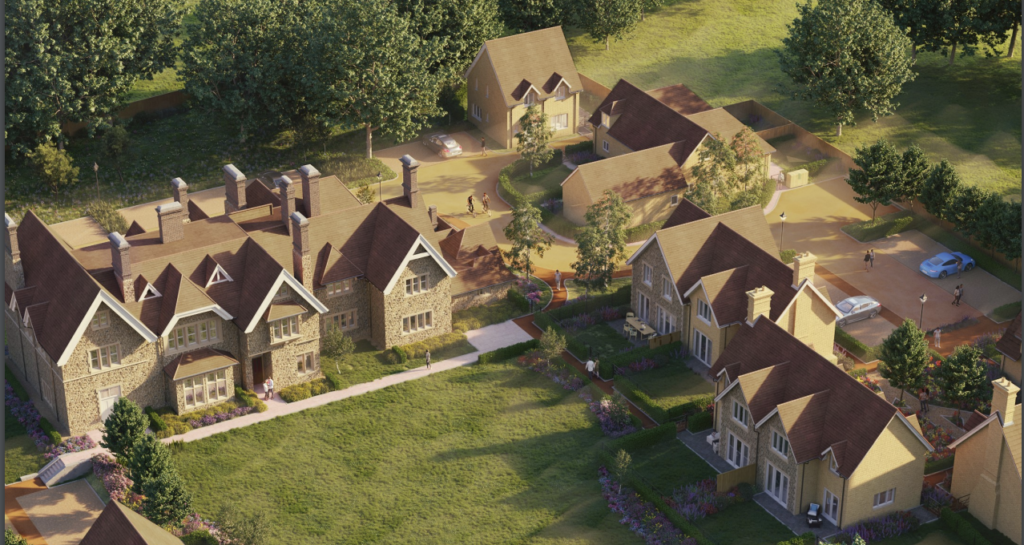 May 6, 2022
Development case study: £6.1 million for repeat borrowers' most ambitious project yet
See more development case studies, contact our team and see our rates on our development page.
Reigate
Loan amount: £6.1 million
LTGDV: 65%
LTC: 86%
—-
A repeat borrower approached us for this deal which was a 22-unit scheme including 14-new build houses and the conversion of a listed building to 8 apartments.
After completing a 7-unit build with them previously, this was a step up in terms of deal size. However, we were impressed by their performance with us on their previous schemes and the scale up was sensible and within their proven ability.
A good location, popular with London commuters, and a previous successful experience with the developer meant we were happy to support the scheme, of which half of the units qualified for Help to Buy.
The two-year facility would give developers 18 month to construct the units and 6 months to sell. After their last development was finished ahead of programme, during the early stages of the pandemic, we had confidence this timeline would be suitable for the ambition of the development.
Read more: A £4.2 million development deal delivered in three weeks
James Russell, Relationship Director, who worked with the developers on this and the previous deal, explained how the team approached getting it delivered:
"We are looking to build long-term relationships with developers and this is a perfect example of that. We have worked with this developer from his smaller schemes up to what will now be their biggest undertaking.
"Given his previous performance and sensible scale approach, we have complete faith in his ability to deliver the scheme. We look forward to continuing our relationship with him."
Ardian from Dion Homes said:
"LendInvest is a great development partner, reliable and easy to work with, which is why we keep coming back for our projects.
"With each project we've got more ambitious and this was no exception, our largest one to date, but after working with James and the Development team we were able to structure the deal and proceed with confidence."
See more development case studies, contact our team and see our rates on our development page.