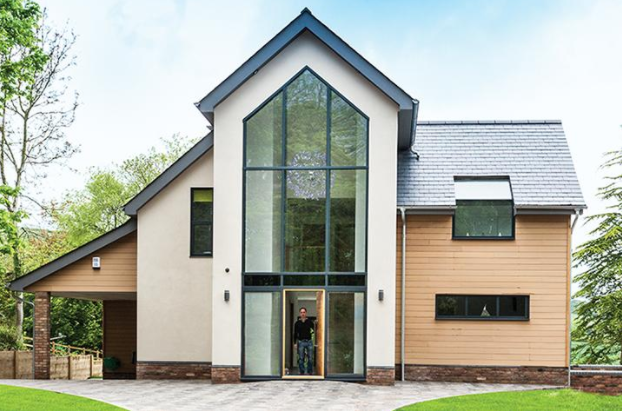 May 12, 2017
#14 Your round-up of the latest property market commentary
Housebuilding
British Property Federation's three year pledge: The BPF and a cohort of the build to rent's key players have published a pledge to demonstrate the sector's commitment to providing three-year tenancies and working with government to ensure the sector can play its part in rolling back 20 years of housing undersupply. Read more.
Property

price watch

House price inflation accelerates again: The average house price in the UK increased 5.8 per cent in the year to February, according to a report released today by the Office for National Statistics. Growth in the East Midlands was second only to London. Read more.

UK house price growth mapped: The Daily Express has put together a map of where Britain's houses have seen the biggest growth. Access it here.
Mortgages
Gross mortgage lending increases 19% in March: The Council of Mortgage Lenders estimates that gross mortgage lending reached £21.4 billion in March. This is 19% higher than February's lending total of £17.9 billion, and 19% lower than the £26.3 billion lent in March last year. Read more.
10 year high in mortgage demand in Jan/Feb: According to the CML, the first two months of 2017 saw the highest demand for mortgages in ten years. This is due to strong first-time buyer performance which has increased while buy-to-let activity has declined. Read more.
Property

taxation

One in five landlords now use a limited company: Landlords are increasingly using limited companies to let properties. The proportion has jumped 4% in the first three months of the year. Countrywide says that this is likely due to the changes to tax relief on rental properties at the beginning of April. Read more.
Sector activity
Government willing to sell stake in RBS at a loss: Chancellor Philip Hammond has admitted that the Government is prepared to sell its stake in Royal Bank of Scotland at a loss to the public purse. Shares are now trading at less than half the price originally paid, at £2.23. Read more.
#10 Your round-up of the latest property market commentary
#11 Your round-up of the latest property market commentary
#12 Your round-up of the latest property market commentary