October 19, 2015
11 of the Hottest FinTech Startups in the UK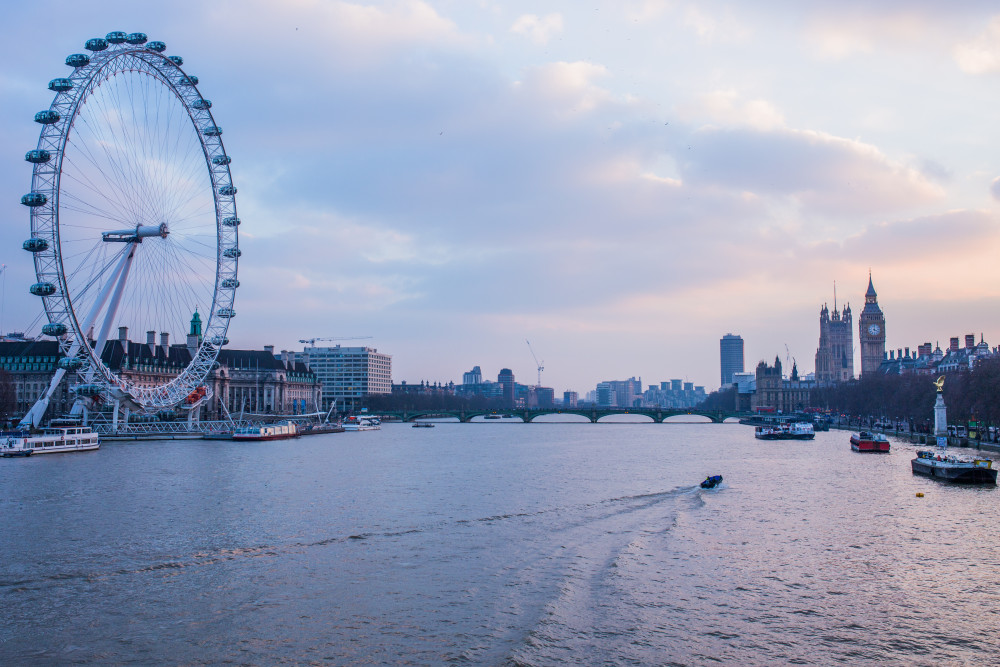 With new innovations in technology, London is now home to lots of new startups that are using tech to shape the future of finance. From bank accounts and payments systems to invoicing and investment management, we've put together a list of some of the hottest FinTech startups in the UK right now.
1. Go Cardless
Whether you're an individual or a multi-national corporation, Go Cardless makes it easy to collect recurring payments via Direct Debit. Their automated system saves time, stops errors and lets you avoid failed payments. With ultra-low fees, it's less than half the cost of PayPal, with easy-to-understand pricing.
2. Currency Cloud
Currency Cloud provides a fast, easy-to-use and secure payments engine that takes the complexity out of international payments for both customers and businesses. The sophisticated engine has been designed to challenge traditional payment methods and the way businesses move money around the world. Currency Cloud processes in excess of $10B in payments every year, across more than 40 currencies in 212 countries.
3. Commuter Club
Want the cheaper rate of an annual season ticket but can't afford the money up front? CommuterClub allows London commuters to access the big savings of annual season tickets while paying via monthly Direct Debits. In addition CommuterClub members get access to exclusive deals and free give-aways from partners such as Uber, Fitness First and Just Eat.
4. Monese
Opening a bank account can be a difficult and painfully slow process if you're a foreigner whose just moved to the UK. But with Monese, you'll be able to open a UK banking account on your mobile in minutes, regardless of your citizenship. At launch Monese will be entirely free (with the exception of international money transfers), then later on down the line Monese prices will be based on a set of free essentials and paid extras.
5. Osper
Osper is a great new way for children aged 8-18 to have their own debit card. They can check their balance, keep an eye on how much they're spending, save for a rainy day and even invite family or friends to put money on their card. Parents have piece of mind knowing they can send money instantly to Osper, regulate pocket money, instantly lock and control online spending and find out when things go wrong, such as failed transactions and insufficient funds. An Osper card costs just £12 per year and is a great way for children to learn to manage their money.
6. Loot App
Loot App helps students keep track of their money with a handy prepaid debit card. All they have to do is download the iOS app for iPhone, and a debit card will be sent across in the mail. The prepaid debit card can be used to pay for items at any location that accepts card payment, plus it's contactless so it can be used on tubes and buses instead of an oyster card. With the Loot app, students can easily check their balance, set savings goals and keep track of their spending. The card can be topped up with a bank transfer from any bank account, including international accounts, or at any of the 28,000 PayPoint locations around the UK.
7. Blockchain
The Blockchain workshops at FinTech week were full to the brim, showing just how popular this new startup actually is. Blockchain is the world's most popular Bitcoin wallet. If you're not quite familiar with Bitcoin, it's a digital currency, known as cryptocurrency, that is created and held electronically- it isn't held by banks or a central authority. Blockchain allows you to access your funds on-the-go with iOS and Android apps, plus you can use your wallet to search for local businesses that accept Bitcoin.
8. Atom Bank
Atom Bank are already making waves with their slick website and social media presence, and they haven't even opened for business yet. Based in Durham, they're building a bank for the people with plenty of heart and soul. Unlike most ordinary banks there will be no opening hours, no branches and opening an account will involve just a few simple steps. Best of all they'll have a dedicated team on hand to answer your queries 24/7 and you'll be able to do your banking anytime, anywhere on your mobile phone. Easy.
9. Nutmeg
Nutmeg allows you to get an intelligent, fully-managed investment portfolio, all for the cost of doing it yourself. You tell them your goals, tolerance for risk and investment horizon, then they build you a fully diversified investment portfolio. The platform gives you piece of mind since Nutmeg constantly monitors and rebalance your portfolio, plus you can use your tax breaks to start or transfer an ISA or Pension.
10. Transferwise
When Sir Richard Branson invests in your idea, you know you're onto something good. Transferwise allows users to avoid hidden bank charges when sending money abroad. While banks often make up their own exchange rate, Transferwise gives you the real exchange rate and charges you as little as possible, allowing you to save up to 90%. With their catchy ad campaigns and engaging online presence, Transferwise is definitely one of the hottest FinTech companies of 2015.
11. MarketInvoice
Fed up of waiting for invoices to be paid? Need that money in your account sooner rather than later? MarketInvoice is a pay-as-you-go service that lets you sell your invoice online and get up to 90% within 24 hours, making life that little bit easier. The cost is typically between 1 and 3% of the face value of your invoice, depending on your business, and goes down the more you trade.
Don't forget you can follow us on Twitter for all the latest #FinTech news!